France giving 2M euros for 'Odette' relief efforts in PH
MANILA, Philippines — France is providing 2 million euros (approximately P115.4 million) assistance to help in relief efforts following the onslaught of Typhoon Odette in the Philippines.
"France stands alongside the Filipino people," the Embassy of France in the Philippines said in a statement on Friday.
The embassy said the French Ministry for Europe and Foreign Affairs, through its Crisis and Support Center (CDCS), is mobilizing 1 million euros of emergency aid to support the actions undertaken by the French humanitarian non-governmental Organization Agency for Technical Cooperation and Development and the French Red Cross, with the Philippine Red Cross.
The aid includes the distribution of several thousands of family and hygiene kits, as well as material for the emergency rehabilitation of destroyed or damaged houses in the provinces of Surigao Del Norte, Palawan, and Bohol.
The French government, in response to the appeal of the United Nations, is also allocating 1 million euros to the World Food Programme and to the UN Children's Fund.
Over 4.2 million individuals or 1.08 million families were displaced by Typhoon Odette, which ravaged parts of Luzon, Visayas and Mindanao almost two weeks ago.
More than 560,000 persons remained displaced and are staying in 1,201 evacuation centers.
At least 397 have been reported dead due to the typhoon, according to the National Disaster Risk Reduction and Management Council.
RELATED STORY: 
'Crisis within a crisis': UN leading aid drive
JPV
Subscribe to our global nation newsletter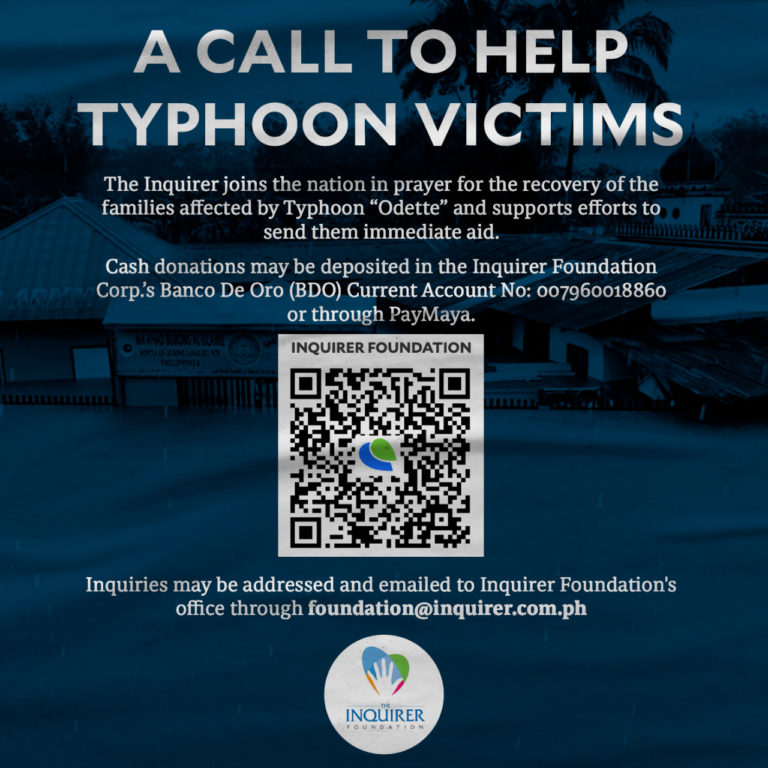 Subscribe to INQUIRER PLUS to get access to The Philippine Daily Inquirer & other 70+ titles, share up to 5 gadgets, listen to the news, download as early as 4am & share articles on social media. Call 896 6000.