Duterte thanks Qatar after offering rehab of communities ravaged by 'Odette'
MANILA, Philippines — President Rodrigo Duterte thanked Qatar for its sympathy and solidarity after the Arab country offered rehabilitation assistance to communities devastated by Typhoon Odette (international name: Rai), the strongest tropical cyclone to hit the Philippines this year.
The Office of the President (OP) on Thursday said Duterte had a telephone call with Qatar's emir Sheikh Tamim bin Hamad Al Thani on December 21.
"The President also welcomed the Qatari Amir's offer of assistance for the rehabilitation of the affected communities in the Visayas and northern Mindanao regions," the OP said in a statement.
"The two Leaders instructed their respective Secretary and Minister of interior government to coordinate directly to facilitate the entry of humanitarian assistance from Qatar," it added.
Duterte then noted that Qatar "is and will always be a friend of the Philippines," further expressing his gratitude to the Qatari government "for the humane treatment of Filipinos living and working in Qatar."
According to the OP statement, Sheikh Tamim bin Hamad Al Thani in turn said that "Filipinos are appreciated" in their country.
"He likewise expressed admiration for the President's strong leadership, wishing him the best as he fulfills his mandate," the OP said.
RELATED STORIES
Year's strongest typhoon dumped more rain than 'Yolanda'
Typhoon Odette death toll swells to 258, says NDRRMC
Putin condoles with Philippines after Typhoon Odette's havoc
EU gives €1.7M; other countries pitch in aid after 'Odette' onslaught in PH
China sends P8 million worth of food packs to areas devastated by 'Odette'
KGA
Subscribe to our global nation newsletter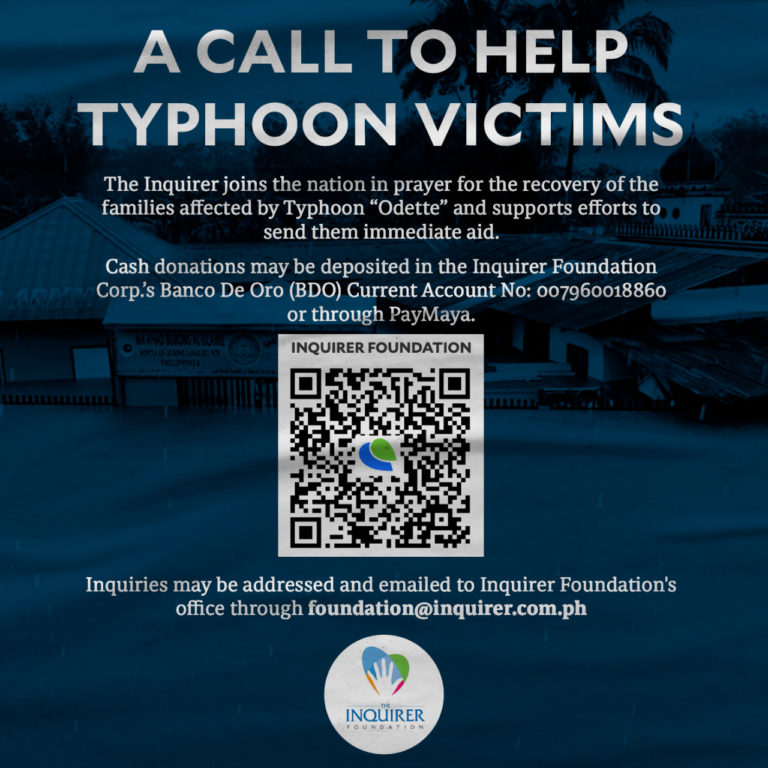 Subscribe to INQUIRER PLUS to get access to The Philippine Daily Inquirer & other 70+ titles, share up to 5 gadgets, listen to the news, download as early as 4am & share articles on social media. Call 896 6000.