Putin condoles with Philippines after Typhoon Odette's havoc
MANILA, Philippines — Russian President Vladimir Putin condoled with the Philippines after Typhoon Odette ravaged several parts of the country.
Putin extended his condolences to President Rodrigo Duterte, the Russian Embassy in the Philippines said on social media platform Facebook on Monday.
"Russia shares the grief of those who lost their family members and friends as a result of this natural disaster and wishes a speedy recovery to all those injured," reads a portion of Putin's message.
On Monday, the United States government also condoled with the victims of Odette, reportedly the strongest tropical cyclone to hit the Philippines this year.
READ: 'Odette' now a super typhoon, says US weather bureau
"On behalf of the American people, I would like to express my condolences to the Philippines and everyone in the Philippines who has lost family members or property as a result of Typhoon Odette," US Chargé d'Affaires Heather Variava said during an interview after a batch of her government's vaccine donations arrived.
READ: PH receives US donation of 1.7 million Pfizer COVID-19 vaccine doses
"It's very hard to see the pictures of the devastation in the southern Philippines and we in the United States are working with our partners in the US government to respond to the typhoon," she added.
Based on a Philippine National Police report on Monday, Odette killed 375 people after it barreled provinces along its path.
However, the National Disaster Risk Reduction and Management Council on Tuesday announced 156 reported fatalities due to the super typhoon.
RELATED STORIES
Duterte to raise P10 billion for rehab, recovery efforts in 'Odette'-affected areas
Duterte orders gov't agencies to provide assistance to areas affected by 'Odette'
'Odette' killed 14 people, destroyed 14,000 houses in Dinagat Islands – official
KGA
Subscribe to our global nation newsletter
Click here for more weather related news.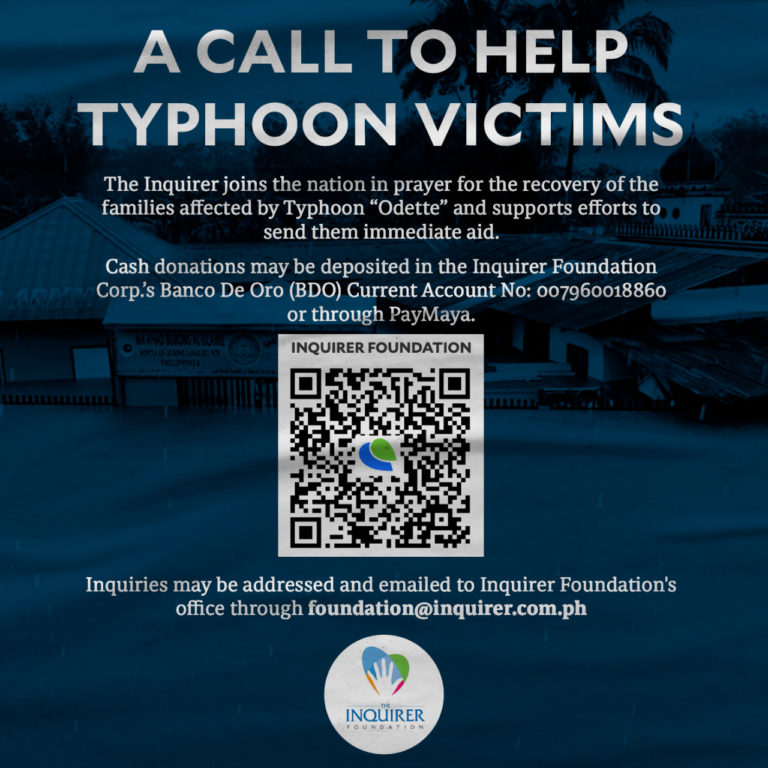 Subscribe to INQUIRER PLUS to get access to The Philippine Daily Inquirer & other 70+ titles, share up to 5 gadgets, listen to the news, download as early as 4am & share articles on social media. Call 896 6000.