EU gives €1.7M; other countries pitch in aid after 'Odette' onslaught in PH
MANILA, Philippines — The European Union (EU) has allocated an initial €1.7 million funding while other countries pitch in either in cash or in kind assistance to the Philippines after Typhoon Odette (international name: Rai) wreaked havoc in many parts of the archipelago.
The funding from the EU, drawn from its Acute Large Emergency Response Tool, will cover immediate provisions like food, drinking water, shelter and other items.
"[T]he EU stands by the Filipino people in these difficult times and has started to provide emergency relief actions to those affected in close cooperation with our humanitarian partners", EU Commissioner for Crisis Management, Janez Lenarčič said in a statement published Tuesday.
New Zealand has also made a contribution of NZ$500,000 to the International Federation of Red Cross and Red Crescent Societies in support of the organization's ongoing relief efforts.
Canadian prime minister Justin Trudeau also pledged financial assistance to the Red Cross. "My heart goes out to the people of the Philippines, whose lives have been forever changed by last week's super typhoon. Canadians are sending our deepest condolences to those who lost loved ones – and we'll keep everyone affected in our thoughts during this challenging time," Trudeau said in a Twitter post.
China and Japan have also provided in kind assistance to the victims of the typhoon, their respective embassies announced in separate statements.
Leaving a trail of destruction in many parts of the country, Odette tore off roofs, uprooted trees, toppled concrete electric posts, wiped out crops and flooded villages on its way.
At least 375 people were killed and 56 are missing nationwide so far, according to an Agence France-Press report, citing the Philippine National Police.
RELATED STORIES
Death toll due to typhoon 'Odette' hits 375, says report
Metro Manila mayors release P100M aid to areas hit hard by 'Odette'
Subscribe to our global nation newsletter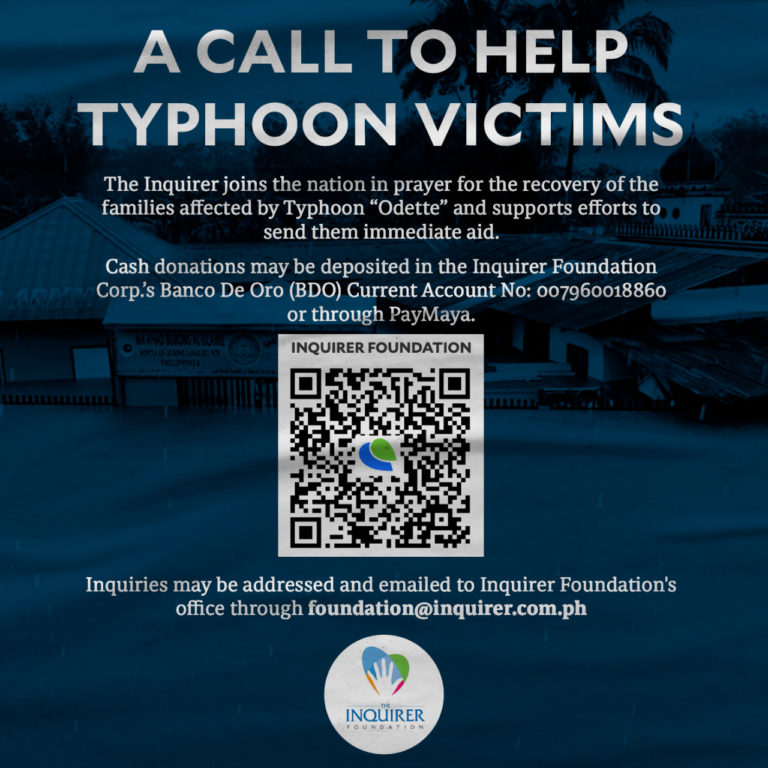 Subscribe to INQUIRER PLUS to get access to The Philippine Daily Inquirer & other 70+ titles, share up to 5 gadgets, listen to the news, download as early as 4am & share articles on social media. Call 896 6000.