Chinese fishing vessel catches fire, capsizes off Tawi-Tawi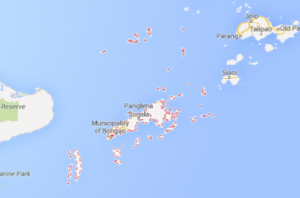 MANILA, Philippines—Seven Chinese fishermen were rescued after their fishing vessel caught fire and capsized off Tawi-Tawi on Wednesday morning, a coast guard official said.
The Chinese vessel, which carried seven fishermen, caught fire at around 7:00 a.m., Filimon Delgado, Assistant Station Manager of Coast Guard in Mapun, Tawi-Tawi told INQUIRER.net
Delgado said the fishermen were rescued by a Filipinos aboard a fishing boat led by Captain Cipriano Enoy of the King and Queen vessel which was in the area when the incident happened.
He added the Chinese fishermen were brought to Palawan since the boat which aided in their rescue was on its way to Palawan.
According to him, no fatalities and injuries were reported.
He said that the rescuers had a hard time communicating with the fishermen since they could not speak English or Filipino.
The coast guard official said they would coordinate with authorities on why the Chinese fishing vessel was fishing on Philippine waters.
Subscribe to INQUIRER PLUS to get access to The Philippine Daily Inquirer & other 70+ titles, share up to 5 gadgets, listen to the news, download as early as 4am & share articles on social media. Call 896 6000.