It's more romantic in PH, ask China
It's more romantic in the Philippines. Just ask China.
Despite the still unresolved dispute over territories in the West Philippine Sea, China seems to be getting chummy with the Philippines on the tourism front. Romance is in the air.
The Philippines was named the Most Romantic Destination in a consumer poll of  Shanghai Morning Post, a daily circulated in one of China's most densely populated cities, the Department of Foreign Affairs (DFA) said Monday.
In a statement, the DFA said Consul General Charles Jose received the commendation from Liu Sha, the newspaper's editor in chief, in ceremonies at the upscale Shanghai Peninsula Hotel on Jan. 15.
The recognition came just as the Department of Tourism (DOT) launched its romance-pegged advertisement titled "Lovers," a spin-off from the popular "It's More Fun in the Philippines" campaign, featuring Boracay Island in Aklan province.
Other country winners during the Shanghai awards include Australia for Best Tour Destination for Discovery, Switzerland as Best Shopping Paradise, Korea as  Best Skiing Destination and Germany as Best Destination for Art Appreciation.
A week ago, the Philippines was also named one of the world's top tourist destinations by Oriental Morning Post, a Chinese financial newspaper.
Best tourist destination
Jose also received the Best Tourist Destination award on behalf of the Philippines at the World Travel-Special Trips Awards held in Shanghai, where top media and travel trade personalities gathered.
The Philippines won the award along with Ireland, Finland, Korea, Singapore and Dubai in the United Arab Emirates, also based on a consumer survey conducted by the newspaper.
The awards give the Philippines renewed hope in raising Chinese tourist arrivals following a decline in 2012. The DOT has said total arrivals from China is expected to be below 200,000, far from the target of 450,000.
In 2011, nearly 250,000 Chinese tourists visited the Philippines.
The decline is mainly attributed to the country's new procedure where Philippine visas for Chinese applicants are not stamped on their passports and instead stamped on separate forms.
More flights to China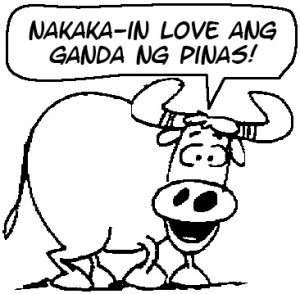 The DFA implemented this procedure in December in protest of China's release of new e-passports bearing a map that included disputed islands in the West Philippine Sea within China's sovereign territory.
The DFA is expecting more Chinese tourists to travel to the Philippines during the winter season in China and the Chinese New Year in February.
"Several Philippine carriers have relaunched their flight services from China to the Philippines to cater to the growing demand of Chinese travelers for short-haul beach holidays," said the DFA.
In November last year, Airphil Express resumed charters between Shanghai and Kalibo, the gateway to the world-renowned beaches of Boracay.  Zest Air also increased the number of flights between Shanghai and Manila last month.
Manila is also directly accessible via flights from Beijing, Shanghai, Xiamen, Jinjiang and Guangzhou.