Odette hammers Pag-asa Island, destroys PCG station
MANILA, Philippines—Pag-asa (Thitu) Island, the only Philippine-controlled outpost in the municipality of Kalayaan in the West Philippine Sea with civilian inhabitants, was not spared from the wrath of Super Typhoon Odette (Rai).
The Kalayaan Island Group (KIG) was placed under Signal No. 3 early Saturday (Dec. 18) hours before Odette left the Philippine area of responsibility.
The Philippines occupies nine military detachments around the KIG, including Pag-asa, as well as BRP Sierra Madre, a rusty World War-2 landing ship tank intentionally run aground in Ayungin (Second Thomas) Shoal.
"All our stations in the WPS/ KIG are in good condition. Only Pag-asa suffered slight damage," Defense Secretary Delfin Lorenzana told Inquirer.net.
Photos taken by a Pag-asa resident showed destruction on Pag-asa Elementary School and surrounding areas. Around 20 students are enrolled in the school.
Some residents were evacuated from their homes, said the resident. There are around 200 people living on the island.
The Philippine Coast Guard (PCG) station on the island was also "washed out."
Commodore Armand Balilo, PCG spokesperson, said the Coast Guard station on Pag-Asa Island reported being totally washed out. "That station had just been built in Kalayaan. Nothing was left," Balilo told ANC in Filipino.
"If the coast guard station in Kalayaan in Pag-asa was destroyed, how much more the other stations there?" Balilo said. "There are houses there, too, and schools," he said.
Balilo said there was a need to rebuild structures that had been destroyed on Pag-asa because it was a symbol of the country's exercise of sovereignty.
The PCG recently inaugurated its new station on Pag-asa, a four-unit structure made of pre-fabricated shipping containers.
Pag-asa, the biggest and most strategically important Philippine outpost in the Kalayaan Island Group, is 400 kilometers from mainland Palawan province.
Odette also pummeled Palawan province on Friday (Dec. 17) and made its ninth landfall in Roxas town after leaving widespread devastation in Visayas and Mindanao.
The extent of damage from Odette in Palawan is still unclear but photos and videos from residents have emerged on social media.
RELATED STORIES
TSB
Subscribe to our global nation newsletter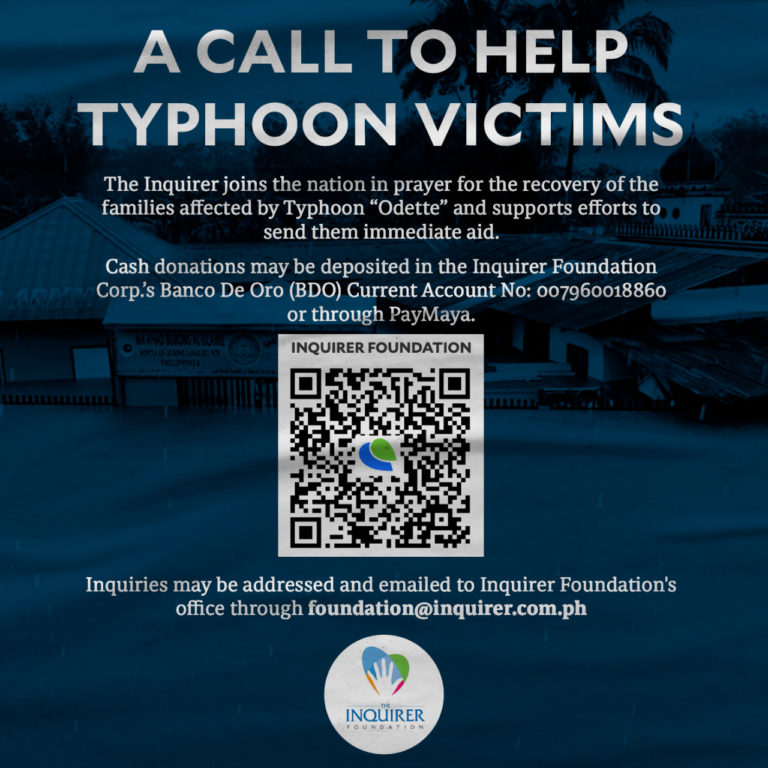 Subscribe to INQUIRER PLUS to get access to The Philippine Daily Inquirer & other 70+ titles, share up to 5 gadgets, listen to the news, download as early as 4am & share articles on social media. Call 896 6000.