PH, China to sign 3 deals on joint exploration in WPS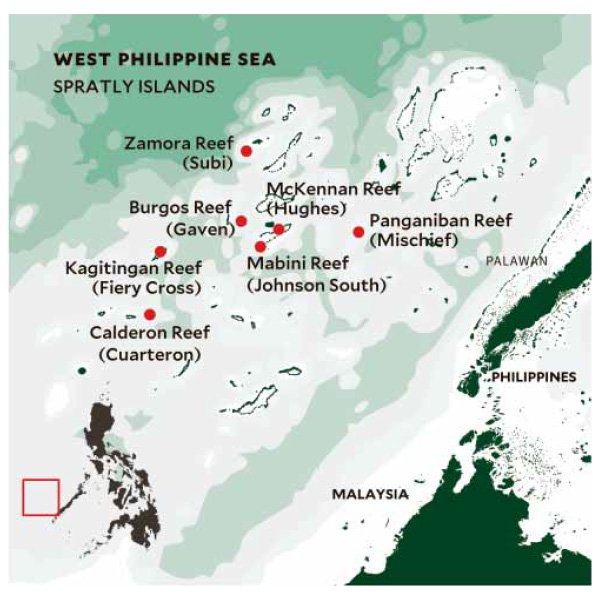 The Philippines will sign three agreements with China for the joint exploration in the disputed West Philippine Sea, Malacañang said Monday.
Presidential Spokesperson Salvador Panelo made the announcement after Chinese Foreign Minister Wang Yi met with President Rodrigo Duterte in Davao City over the weekend.
Panelo, however, did not disclose the details of the deals.
"Last night, he (Duterte) met with the (Chinese) foreign minister and… they are discussing that particular subject matter (joint exploration)," Panelo said in a Palace briefing.
"They will be inking I think three agreements and they will be meeting the press immediately after so all those questions will be responded to by the two foreign ministers of the two countries," he added.
The Philippines and China are reportedly trying to seal a framework for the joint exploration of the West Philippine Sea.
The West Philippine Sea is part of the South China Sea that is owned by the Philippines based on an international ruling, but is claimed by China.
In August, Malacañang said the deal could be signed "anytime" before, or even during the visit of Chinese President Xi Jinping to the Philippines.
The visit of Xi to the country is scheduled before the end of 2018 or after Xi attends the Asia-Pacific Economic Cooperation (APEC) in November this year. /cbb
READ: PH, China may sign agreement on joint exploration in West PH Sea 'anytime' — Palace
Subscribe to INQUIRER PLUS to get access to The Philippine Daily Inquirer & other 70+ titles, share up to 5 gadgets, listen to the news, download as early as 4am & share articles on social media. Call 896 6000.