LOOK: Yasay affidavit and other documents
An affidavit executed by Foreign Affairs Secretary Perfecto Yasay Jr. shows that he acquired US citizenship and took his oath as an American citizen in 1986.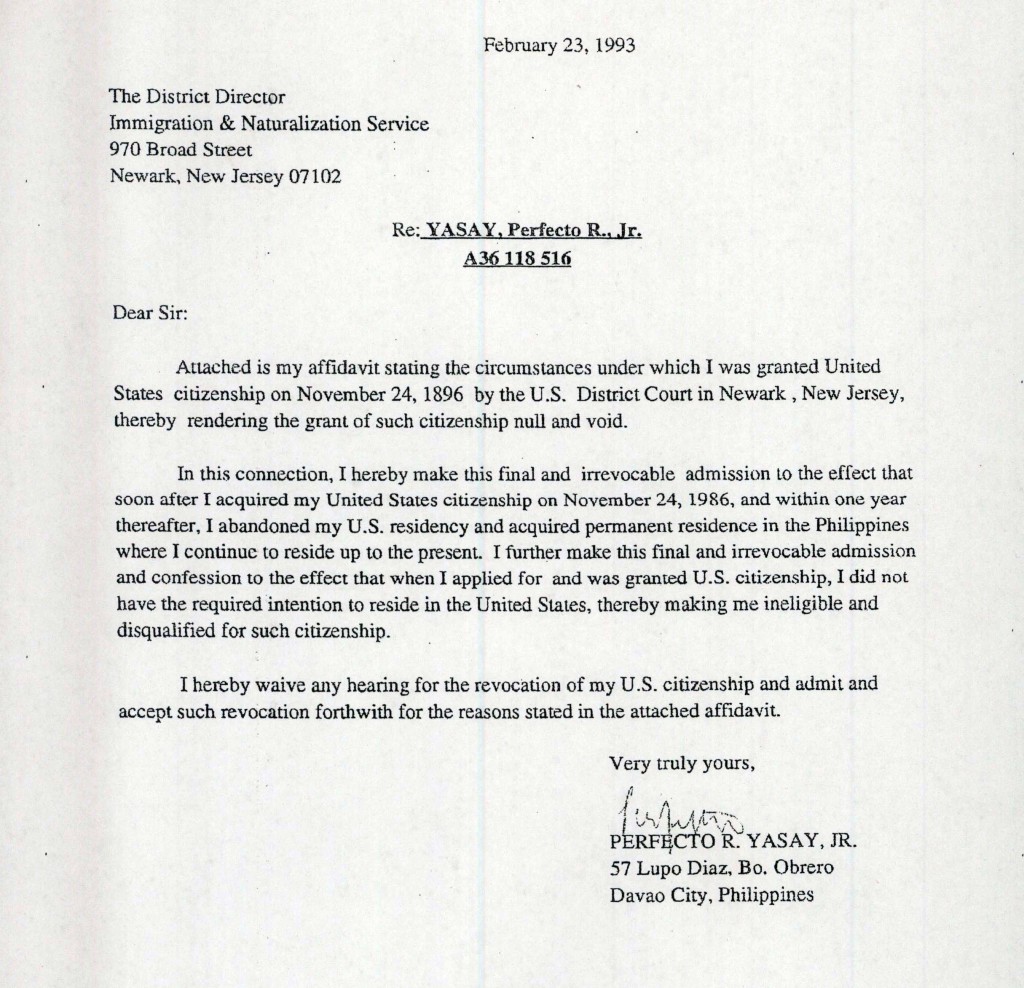 Subscribe to our global nation newsletter
Subscribe to INQUIRER PLUS to get access to The Philippine Daily Inquirer & other 70+ titles, share up to 5 gadgets, listen to the news, download as early as 4am & share articles on social media. Call 896 6000.