Male OFW in Saudi critical after being beaten up, raped by 4 men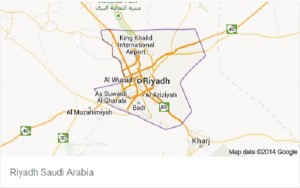 MANILA, Philippines—A Filipino worker was raped and beaten up in Riyadh, Saudi Arabia, a radio report said.
The report said the OFW is in critical condition after he sustained serious head injuries and multiple bone fractures.
He is under observation for possible internal hemorrhage, the report added.
Although he has difficulty in speaking and moving, the victim was able to write down what happened to him.
He wrote that he was arrested in Batha town and was brought to Malaz and was raped and beaten up by four men.
No other details were available as of posting time.
Meanwhile, the Department of Foreign Affairs (DFA) told INQUIRER.net that they are still "awaiting the detailed report regarding the incident."
RELATED STORY
2 more OFWs in Saudi die of MERS-CoV—DFA
Binay: OFW in Saudi not kidnapped but nabbed by cops
Subscribe to INQUIRER PLUS to get access to The Philippine Daily Inquirer & other 70+ titles, share up to 5 gadgets, listen to the news, download as early as 4am & share articles on social media. Call 896 6000.