8O OFWs from Syria to arrive in Manila Thursday morning – DFA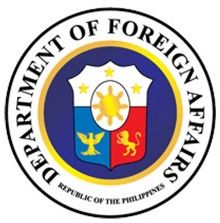 MANILA, Philippines – Eighty overseas Filipino workers (OFWs) from strife-torn Syria will be back in Manila Thursday morning, the Department of Foreign Affairs (DFA) said Wednesday.
In a statement, the DFA said that the group was scheduled to arrive at 6:30 a.m. Thursday at the Ninoy Aquino International Airport Terminal I via Emirates flight EK 336.
"This latest batch brings the total number of repatriates from Syria to 3,451," the DFA said.
The DFA also renewed its appeals for Filipinos in Syria to "seek immediate repatriation as the security situation in the country continues to deteriorate."
It said the OFWs may call the Philippine Embassy in Damascus at 963-11-6132626 for assistance..
Relatives of Filipinos in Syria may also call the Office of the Undersecretary for Migrant Workers' Affairs (OUMWA) at (02) 834-3240 or 834-4583 or the DFA Action Center at (02) 834-3333 to give the DFA updates on their relatives current location in Syria.
Subscribe to INQUIRER PLUS to get access to The Philippine Daily Inquirer & other 70+ titles, share up to 5 gadgets, listen to the news, download as early as 4am & share articles on social media. Call 896 6000.