Over 200K migrant voters given another chance to be counted in 2013 polls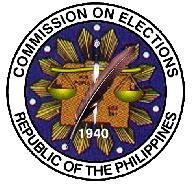 MANILA, Philippines – The Commission on Elections is giving some 230,000 overseas Filipino workers, who are facing removal from the official voters' list for the upcoming midterm elections, a second chance to be counted.
In a resolution, the election body disclosed that a total of 238,557 overseas absentee voters would have to be dropped from the list for their failure to vote in the past two elections-in 2007 and 2010, as the law dictates.
According to the law, failure to vote for two consecutive national elections is a basis for removal in the Comelec voters' list.
But the Comelec en banc has ruled that it was giving these Filipino absentee voters until December 21 to file their manifestation of intent to vote in the May 13 midterm elections in order to be retained in the National Registry of Overseas Absentee Voting (NROAV).
So far, the Comelec has estimated roughly 915,000 Filipino workers abroad registered under the OAV-slightly off the one million target.
In a three-page resolution giving absentee voters a chance to cast their ballots next year, the en banc said the names of the candidates for removal will be published in the official websites of the Comelec and the Department of Foreign Affairs and in two major newspapers and will be given the chance to file the pertinent document until next week.
The manifestation of intent to vote should state the Philippine post where they are registered and must indicate their maternal middle name and birthday for identification purposes.
This can be filed in various Philippine posts having jurisdiction over their residence or directly with the Comelec's Committee on OAV in Manila or through www.comelec.gov.ph/coav or through fax at (632) 521-2952, according to the en banc.
It also directed the committee to order the different embassies, consulates and foreign service establishments to forward all manifestations to Manila not later than December 21.
"Only after the failure of the concerned OAV to submit the required application by Dec. 21 [that he or she] shall be removed from the NROAV," ruled the election body.
Subscribe to INQUIRER PLUS to get access to The Philippine Daily Inquirer & other 70+ titles, share up to 5 gadgets, listen to the news, download as early as 4am & share articles on social media. Call 896 6000.