Filipina, 11 others arrested over maid abuse scandal in Malaysia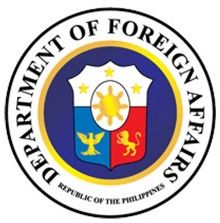 MANILA, Philippines – The Philippine embassy in Kuala Lumpur has cancelled the accreditation of the agency that deployed the six Filipino women who were victims of the latest maid abuse scandal that hit Malaysia over the weekend, the Department of Foreign Affairs (DFA) said in a statement Wednesday.
Meanwhile, the embassy said a Filipina was one of 12 individuals connected with the Agensi Pekerjaan Sentosa Sdn Bhd who had been arrested over the case.
It noted that aside from the Filipina, eight other foreign women – five Indonesians and three Cambodians – were in police custody. The embassy did not disclose their names.
"What the agency has done is a violation of human rights and is an egregious infraction of the terms of its accreditation," Philippine Ambassador to Malaysia Eduardo Malaya was quoted by the DFA in a statement.
The six Filipinas were among the 105 women who were rescued by Malaysian authorities after it was discovered that they were confined against their will and forced to work without pay. The embassy noted that the six Filipinas were rescued in a building in Bandar Baru Klang, Malaysia were they were locked up with 95 Indonesians and four Cambodians.
The embassy said the women allegedly suffered physical abuse and were only fed twice a day.
It also said that the rescued women were housed in a shelter under interim protection order as authorities continued to investigate the case.
Indonesia had earlier warned its nationals not to work as maids in Malaysia following the incident, as it reinforced its decision to suspend the sending of household service workers (HSWs) in Malaysia in 2009 because of numerous reports of abuses.
"In October 2011, Cambodia also banned the deployment of HSWs to Malaysia," the embassy said.
The embassy also noted that upon the approval by the Philippine Department of Labor and Employment, it had issued in September this year a moratorium on the accreditation of new agencies wishing to deploy HSWs from the country.
Subscribe to INQUIRER PLUS to get access to The Philippine Daily Inquirer & other 70+ titles, share up to 5 gadgets, listen to the news, download as early as 4am & share articles on social media. Call 896 6000.