NAIA domestic flights to be reduced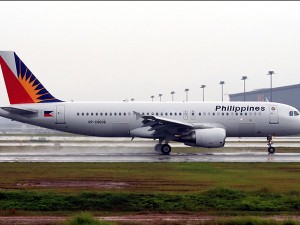 MANILA, Philippines – Civil aviation authorities intend to scale down the number of domestic flights at the Ninoy Aquino International Airport due to congestion that often results in delayed or cancelled flights.
According to Civil Aviation Authority of the Philippines (CAAP) director general Ramon Gutierrez, the agency is in agreement with the Manila International Airport Authority (MIAA) and the Civil Aeronautics Board (CAB) over the need to reduce the number of flights to address airport traffic congestion.
"We have to scale down these flights because they are already in excess of the 36 movements that's supposed to be the standard per hour," Gutierrez said, adding that the CAAP was implementing several measures to address the problem.
To date, the design of the intersecting NAIA runways limits its capacity to only 36 events – landings or takeoffs – every hour.
Gutierrez said the boom in the country's airline industry has led to a large number of flights during peak hours from 7 a.m.  to 4 p.m.
The congestion has led to delays and even flight cancellations, causing unnecessary inconvenience and discomfort to passengers.
"The growth of our aviation industry is phenomenal because of the advent of the low-cost or budget airlines. Air travel has become affordable," he said.
However, problems arising from airline promo fares prompted San Juan City Representative JV Ejercito to call for a congressional inquiry into the practices of domestic airlines.
Ejercito did not identify specific companies in House Resolution No. 2131 but said that local airlines were  offering promo fares to encourage both domestic and foreign travel without realizing that they were going against the consumers' interests, welfare and protection.
"The complaints include overbooking, denial of boarding pass, flight delays and cancellation, denial of proper accommodations during long flight delays and cancellation, surcharges for rebooking of flights, flight diversions and failure to inform passengers of the cause of delays and cancellations," Ejercito said.
Another way to decongest the country's premier airport is to transfer the general aviation operations, which cater to light aircraft and helicopter services, away from NAIA, Gutierrez said.
He said this would not only declog runway traffic at the airport but would also address safety issues.
"All flying schools operating in Manila will have to relocate somewhere else, preferably in the provinces, by year-end. They will no longer be allowed to use NAIA. Their lease agreement will no longer be renewed or extended by the MIAA," Gutierrez said.
Planes carrying seafood, on the other hand, may have to transfer to the nearby Sangley Point in Cavite.
"Sangley has a long runway and is surrounded more by water than houses, unlike NAIA," he said, adding that travel between Manila and Sangley is now faster with the opening of the Manila-Cavite Expressway or Cavitex.
Transportation Secretary Manuel Roxas has announced the planned construction of an additional "rapid-exit taxiway" at NAIA to accommodate more domestic and international flights.
Rapid-exit taxiways allow aircraft to vacate the runway at higher speeds, permitting another to land or depart in a shorter space of time.
Apart from the rapid-exit taxiway, Roxas also disclosed plans to equip provincial airports with technology that would enable them to operate even at nighttime.
He said many provincial airports would be provided night-vision equipment by next year. Night vision capability will improve visual awareness in smoky, foggy or dark environments, Roxas said.
Domestic carriers bundle their departures at daytime so that all of their flights are able to take off from their points of departure before sunset. This has contributed to congestion and slotting problems at the NAIA terminals, said Roxas.
Subscribe to INQUIRER PLUS to get access to The Philippine Daily Inquirer & other 70+ titles, share up to 5 gadgets, listen to the news, download as early as 4am & share articles on social media. Call 896 6000.