PH lawyers, civil society groups seek UN intervention on Sabah crisis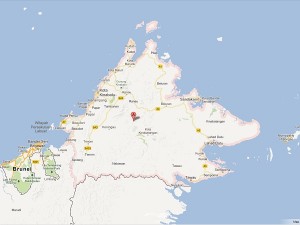 MANILA, Philippines—Philippine lawyers and other members of civil society groups have sought the intervention of the United Nations over alleged human rights violations in Sabah.
"We respectfully submit that you consider this urgent appeal in relation to the massive and gross human rights violations committed against Filipino refugees in Sabah by Malaysian state agents," the letters to Mr. Antonio Guterre, UN High Commissioner for Refugees and Ms. Navanethem Pillay, UN High Commissioner for Human Rights both dated March 21 stated.
Signatories to the letter include lawyer Harry Roque, Sister Mary John Mananzan of the Association of Major Religious Superiors of the Philippines, whistleblower Rodolfo "Jun" Lozada, Sulu Sultanate adviser Pastor Boy Saycon and members of the Concerned Citizens Movement.
Over a thousand refugees already arrived in Tawi-Tawi from Sabah since Malaysian security forces moved in to flush out members of the so-called ''Royal Security Forces'' of the Sulu sultanate who had intruded into Sabah last month in a bid to live in the land they claim as historically theirs.
The Regional Human Rights Commission of the Autonomous Region in Muslim Mindanao (RHRC-ARMM) said Filipinos, particularly the Tausugs or Suluks as they are known in Sabah, had been shot, arrested and tortured even if they are not part of the Royal Security Forces.
In their letter, the signatories cited accounts of evacuees about the violations committed by Malaysian authorities. Sherilyn Viado, 20, working at a construction company, said she had to assert her ethnicity when Malaysian police ganged up on her.
"I told them I am not a Tausug but a Badjao," she said adding that they took her earnings and allowed her to return to the Philippines.
On the other hand, Ibrahim Alih, 38, said he failed to present travel documents. Malaysian authorities told him to run but knowing they will shoot him if he did, he said he stayed but the police authorities beat him. He said they only stopped when he told him he was a Badjao and not a Tausug.
Viado said Malaysian security forces were singling out people from Sulu.
Among the violations allegedly committed by Malaysian authorities include;
Right against any discrimination
Right to life, liberty and security of person
Right not to be subjected to torture or to cruel, inhuman or degrading treatment or punishment
Right against arbitrary arrest, detention or exile; and
Right to a fair trial.
Aside from intervening on the crisis in Sabah, they also urged the international body to "remind Malaysia that it provide effective remedies and compensation to the Filipino victims of the massive and gross human rights violations committed against them by Malaysian state agents."
Subscribe to our global nation newsletter
Subscribe to INQUIRER PLUS to get access to The Philippine Daily Inquirer & other 70+ titles, share up to 5 gadgets, listen to the news, download as early as 4am & share articles on social media. Call 896 6000.