Coast Guard identifies one of Filipinos killed in Sabah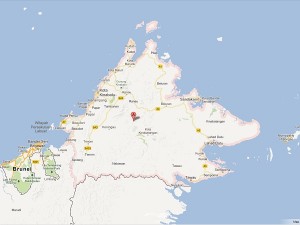 MANILA, Philippines—Jul Asbi, the alleged Filipino recruiter of at least 100 armed followers of Esmail Dalus Kiram, was among those killed during a March 8 clash in Sabah, Malaysia, between the supporters of the Sultan Jamalul Kiram II and Malaysian security forces, according to the Philippine Coast Guard.
In a report, the PCG headquarters in Manila said Tuesday  it learned of the death of Asbi from three of his recruits, whom the Coast Guard  identified as Ruben Anok, 23, Joseph Mahabasal, 43,  and Andmursalun Yusop, 30, all Tawi-Tawi residents.
Lieutenant Commander Armand Balilo, the PCG spokesman, said Anok and Mahabasal, both residents of Bongao, and Yusop, who is from Sibutu Island, were intercepted by Coast Guard personnel on March 13 12 nautical miles off Omapoy Island,  part of Tawi-Tawi, the country's southernmost province.
"A PCG operation resulted in the confiscation of a .45-caliber pistol and six pieces of ammunition from the three men, who claimed to be armed followers of Sultan Esmail Dalus Kiram," he said.
Balilo quoted the three men as saying they were "recruited last March 6 by Jul Asbi, whom they said was one of the trusted men of Sultan Kiram."
"On the same day, they were transported from Tawi-Tawi to Tanjung Batu, Perdah in Sabah using a motor launch operated by a certain Hadji Musah Abdullah. Two days later, when their recruiter was killed in action, the three men escaped from Tanjung Batu using a stolen boat," he said.
Upon the PCG vessel's arrival at the Sibutu pier on March 13, Unok, Mahabasal and Yusop were turned over to the Philippine National Police station on the island, Balilo added.
Subscribe to INQUIRER PLUS to get access to The Philippine Daily Inquirer & other 70+ titles, share up to 5 gadgets, listen to the news, download as early as 4am & share articles on social media. Call 896 6000.