BI issues reminder to foreigners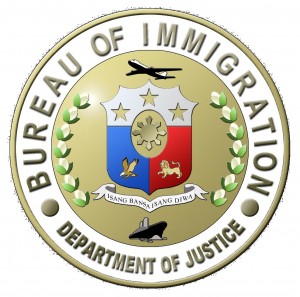 MANILA, Philippines—The Bureau of Immigration on Monday reminded foreigners in the country that they have to report to the bureau.
Under the Alien Registration Act of 1950, foreigners staying in the Philippines are required to report to BI within the first 60 days of every calendar year.
"They should bring with them their ACR I-Card and report in person to the nearest immigrant field office and pay their annual report fee," lawyer Ronaldo Ledesma, BI acting alien registration chief said.
Immigration Commissioner Ricardo David Jr. said as of Dec. 31, 2012 the number of aliens registered with the BI totalled 203,753 which was six-percent more than the 194,356 aliens listed as of Dec. 31, 2011.
David explained that the aliens were issued their alien certificate of registration identity card (ACR I-Card) as proof their lawful sojourn in the country.
The ACR I-Card is issued to aliens with immigrant, non-immigrant and special non-immigrant visas. It also serves as an exit and reentry permit for departing aliens.
Normally, an alien whose application for a visa is approved by the BI board of commissioners must secure an ACR I-Card from the bureau's alien registration division (ARD) to officially document his residence status.
Chinese nationals topped the list of registered aliens with 59,000 followed by about 31,000 Koreans and some 26,000 Americans.
Subscribe to our global nation newsletter
Subscribe to INQUIRER PLUS to get access to The Philippine Daily Inquirer & other 70+ titles, share up to 5 gadgets, listen to the news, download as early as 4am & share articles on social media. Call 896 6000.