Japanese tagged in faking accident in Japan faces deportation – BI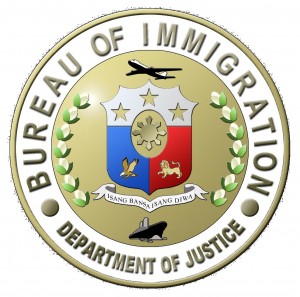 MANILA, Philippine–Bureau of Immigration has started deportation proceedings against a Japanese national arrested in Cebu.
Koichi Sato, 47, is wanted in his country for insurance fraud. He was arrested last Dec. 7 by immigration authorities on the strength of a mission order that Immigration Commissioner Ricardo David issued at the request of the Interpol and the Japanese embassy in Manila.
David said Sato will be immediately deported as soon as the Immigration Board issues the deportation order.
Sato is the subject of an arrest warrant issued by the Atsugi summary court in Kanagawa prefecture, Japan.
Lawyer Ma. Antonette Mangrobang, BI acting intelligence chief said Sato conspired with two other suspects in faking a vehicular accident so they can defraud and claim money from the insurance company where the car was insured.
Investigation showed that the car accident was staged on January 28, 2005 along Minamikaname Street, Hiratsuka City, Kanagawa Prefecture.
But Mangrobang said the suspect's plot was uncovered before the suspects could collect money from the Fuji Fire and Marine Insurance Company based in Osaka City.
"The insurance company conducted its own investigation and refused to pay the claim after it turned out that the accident was stage-managed," said immigration agent Armelo de Castro, BI fugitive search unit head.
De Castro said the insurance company later reported the crime to the police but Sato fled to the Philippines before he could be arrested.
Subscribe to our global nation newsletter
Subscribe to INQUIRER PLUS to get access to The Philippine Daily Inquirer & other 70+ titles, share up to 5 gadgets, listen to the news, download as early as 4am & share articles on social media. Call 896 6000.