PH envoy named to WTO board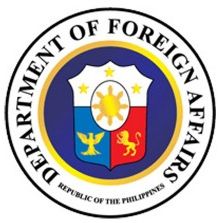 MANILA, Philippines—A Filipino diplomat has been named to an important post in the legal advisory board of the 157-member World Trade Organization based in Geneva, Switzerland, the Department of Foreign Affairs has announced.
The DFA said Ambassador Esteban Conejos Jr., Philippine permanent representative to the WTO, was appointed to the Management Board of the Advisory Centre on WTO Law (ACWL). He was unanimously nominated by ACWL "Category B" member countries to be their representative on the board.
Aside from the Philippines, the Category B countries include Colombia, Egypt, India, Indonesia, Mauritius, Oman, Pakistan, Thailand, Turkey, Uruguay, Venezuela and Vietnam.
According to the DFA, the ACWL's mission is to provide developing countries and least-developed countries (LDCs) with the legal capacity to enable them to take full advantage of the opportunities offered by the WTO.
WTO Director General Pascal Lamy earlier said that "by ensuring that the legal benefits of the WTO are shared among all members, the ACWL contributes to the effectiveness of the WTO legal system, in particular its dispute settlement procedures, and to the realization of the WTO's development objectives."
The DFA said the board makes the decisions necessary to ensure the efficient and effective operation of the ACWL and reports to the WTO General Assembly. The board consists of six members serving in their personal capacities who were selected on the basis of their professional qualifications in the field of WTO law or international trade relations and development.
Subscribe to INQUIRER PLUS to get access to The Philippine Daily Inquirer & other 70+ titles, share up to 5 gadgets, listen to the news, download as early as 4am & share articles on social media. Call 896 6000.