UK renews call to settle territorial row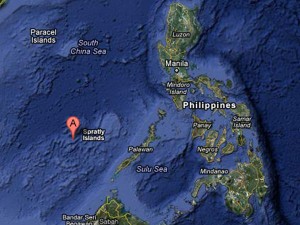 LONDON—The United Kingdom renewed its call for countries with conflicting claims in the West Philippine Sea (South China Sea) to sort out their disputes within the bounds of international law.
Nicola Davis, head of the UK Foreign and Commonwealth Office's Asia Pacific Security Team, said the UK government is keen on seeing a peaceful resolution to tensions over resource-rich territories in the waters, considered a critical international trade route.
"We are concerned by the rising tensions.  We call upon parties to resolve the disputes within international law," said Davis in a briefing with reporters from Southeast Asia here Tuesday.
"We are neutral but it is within our interest that tensions are resolved," Davis said.
Believed to have untapped oil, mineral and marine resources, territories within the West Philippine Sea have caused friction among nations with conflicting claims: China, which asserts ownership over almost the entire region, and the Philippines, Vietnam, Malaysia, Brunei and Taiwan, which have partial claims.
The Philippines has been at the lead of pushing for a multilateral, rules-based approach to settle the row but China has been persistently pursuing the bilateral track to resolve the dispute. Tensions between the two countries have hushed of late following recent reciprocal high-level talks.
Davis said the UK is as closely watchful of friction between China and Japan over a territory in East China Sea.
Her comments came on amid Europe's fresh push for a peaceful resolution of maritime disputes at the 9th Asia-Europe Meeting held in Vientiane, Laos, this week.
At the close of the meeting on November 6, 29 European countries and 20 Asian nations, including China, the Philippines and other West Philippine Sea claimant countries, adopted a general declaration that signified their commitment to a peaceful settlement of territorial rows.
A section of the Vientiane Declaration on Strengthening Partnership for Peace and Development says signing countries commit to "refrain from the act of threat or the use of force" and instead seek dialogue to resolve territorial disputes within the bounds of international law.
The declaration made no specific reference to either the West Philippine Sea row or the East China Sea dispute.
Subscribe to INQUIRER PLUS to get access to The Philippine Daily Inquirer & other 70+ titles, share up to 5 gadgets, listen to the news, download as early as 4am & share articles on social media. Call 896 6000.