2 more Fil-Ams beaten in racist attacks in NYC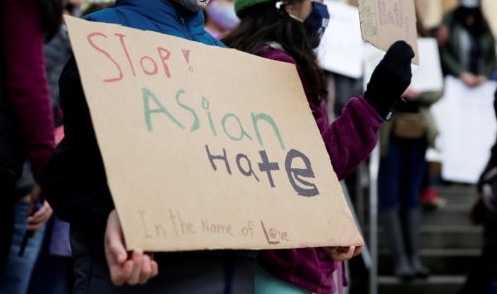 MANILA, Philippines — Two elderly Filipinos have become the latest victims of hate crimes in New York City after both were assaulted separately by homeless persons.
"The Philippine Consulate General in New York condemns in the strongest terms the latest attacks against members of the Filipino community after two more kababayan have been added to the growing list of victims of the senseless violence that has left many Filipinos in fear," the consulate said in a statement on Wednesday.
One of the victims, according to Consul General Elmer Cato, was a 73-year-old Filipino who was reportedly attacked by a homeless person while the victim was on his way to church in Manhattan on Sunday.
Reports said the suspect was immediately arrested by responding policemen.
On Monday, a 53-year-old Filipino was beaten unconscious and robbed by another homeless individual at a fast-food store on 7th Avenue near 34th Street, Cato said.
He told the Inquirer that he was able to talk to the first victim, a retired dual citizen from Makati City.
"I was told that he is fine except for a swollen eye. The consulate hopes to be able to get in touch with the second victim later today," Cato said.
Both incidents happened just two weeks after an attack on a 67-year-old Filipino woman in Yonkers, New York. Since last year, 34 hate incidents and criminal violence involving Filipinos have been reported following a surge in anti-Asian hate crimes and other incidents.
Elderly, vulnerable
This year alone, seven incidents involving members of the Filipino community, including the two latest attacks, were reported or monitored by the Philippine Consulate General."We are convinced there are more but these are unreported," Cato said.
According to him, most of the attacks were carried out against the elderly and vulnerable by homeless individuals with criminal records or mental health problems.
The consulate reiterated its reminder to Filipinos in New York to be vigilant at all times and to take the necessary precautions, especially when in public.
"The consulate again calls on authorities to do more to make sure that New York City is safe again for everyone by removing dangerous individuals, especially those with criminal records, from the streets and addressing concerns related to homelessness and mental health," it added.
The Asian American community earlier expressed outrage over the incidents and called on authorities to do more to stem the rise in anti-Asian hate crimes.
RELATED STORIES
Filipinos in New York told to be alert vs violent attacks, hate crimes
Pinoy turns into symbol of resistance to Asian hate in NYC
How to stay safe amid Asian hate? PH envoy to New York has tips
Subscribe to our global nation newsletter
Subscribe to INQUIRER PLUS to get access to The Philippine Daily Inquirer & other 70+ titles, share up to 5 gadgets, listen to the news, download as early as 4am & share articles on social media. Call 896 6000.