52 Filipino seafarers from Ukraine now in PH – DFA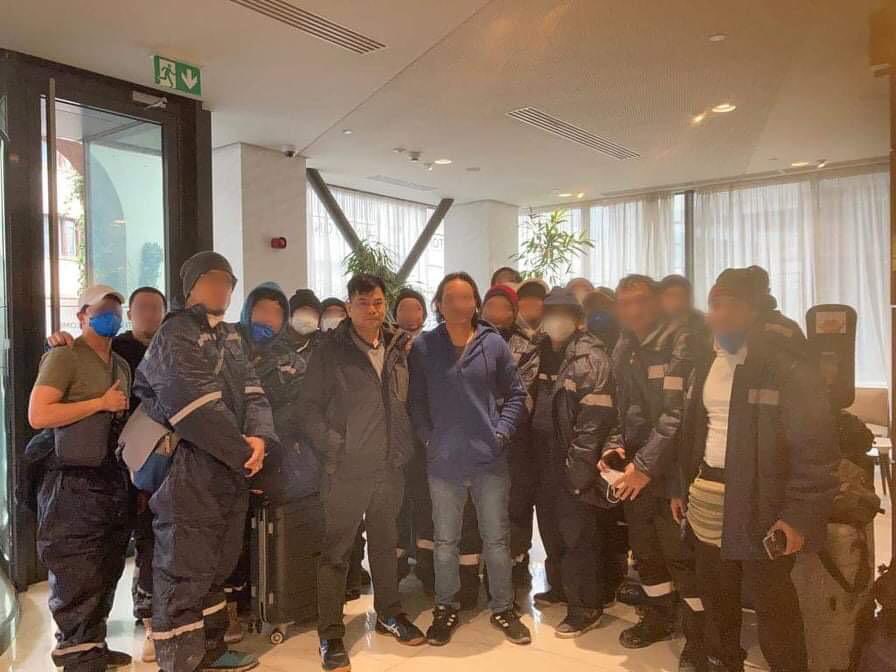 MANILA, Philippines — As affected Filipinos await repatriation amid the conflict between Russia and Ukraine, some 52 Filipino seafarers are now back in the Philippines, an official of the Department of Foreign Affairs (DFA) said Sunday.
According to DFA Undersecretary Sarah Lou Arriola, the seafarers arrived in the country on Saturday night after the DFA earlier declared the mandatory evacuation of Filipinos in Ukraine, and raised crisis alert level 4.
Arriola said the seafarers were crew members of the MV Star Laura, MV Rio Grande, and MV Bonita.
Seafarers from Ukraine continue arriving in Manila following the Alert Level 4 declaration that prompted mandatory repatriation. Yesterday evening, some 52 seafarers of MV Star Laura, MV Rio Grande, and MV Bonita arrived in Manila and Clark airports.@teddyboylocsin @DFAPHL pic.twitter.com/v3bn8RN3hB

— Sarah Lou Ysmael Arriola (@slyarriola) March 13, 2022
According to the DFA, a total of 323 Filipinos have already been evacuated from Ukraine, as of March 12.
Of this number, 173 are already back in the Philippines
President Vladimir Putin of Russia ordered the invasion of Ukraine on Feb. 24.
Putin amassed between 150,000 and 200,000 troops along Ukraine's borders and unleased a full-scale invasion that had killed dozens of people and forced more than 50,000 to flee Ukraine in just 48 hours, sparking fears of a wider conflict in Europe.
Tensions between the countries continue as Russia's invasion entered its third week.
RELATED STORIES:
Filipinos in Ukraine vacillating on whether to stay or go — DFA exec
Russia aims to erase us, Ukraine's Zelenskiy says on day 7 of war
Ukraine's Zelenskiy defiant as Russian forces, despite setbacks, regroup near Kyiv
/MUF
Subscribe to our global nation newsletter
Subscribe to INQUIRER PLUS to get access to The Philippine Daily Inquirer & other 70+ titles, share up to 5 gadgets, listen to the news, download as early as 4am & share articles on social media. Call 896 6000.