China donating P22M for survivors of Typhoon Ulysses
MANILA, Philippines—The Chinese government is donating P22 million to support the Philippines' relief efforts after Typhoon Ulysses devastated parts of Luzon.
The Chinese Embassy in the Philippines, in a statement on Friday (Nov. 20), said the donation was an expression of China's "heartfelt sympathies to those suffering from the recent typhoons."
It said the 3 million RMB (around P22 million) donation was for the Philippine government to "help those hit by Typhoon Ulysses."
Ulysses killed at least 70 people and displaced thousands of families in Luzon.
The Chinese Embassy said it had already donated some P7.3 million worth of relief goods for victims of Super Typhoon Rolly, the world's strongest tropical cyclone in 2020. The goods would be distributed in Albay and Catanduanes provinces, two of the areas hardest hit by Rolly, next week.
President Rodrigo Duterte had declared a state of calamity over the entire Luzon island following the string of typhoons that slammed into the Philippines.
TSB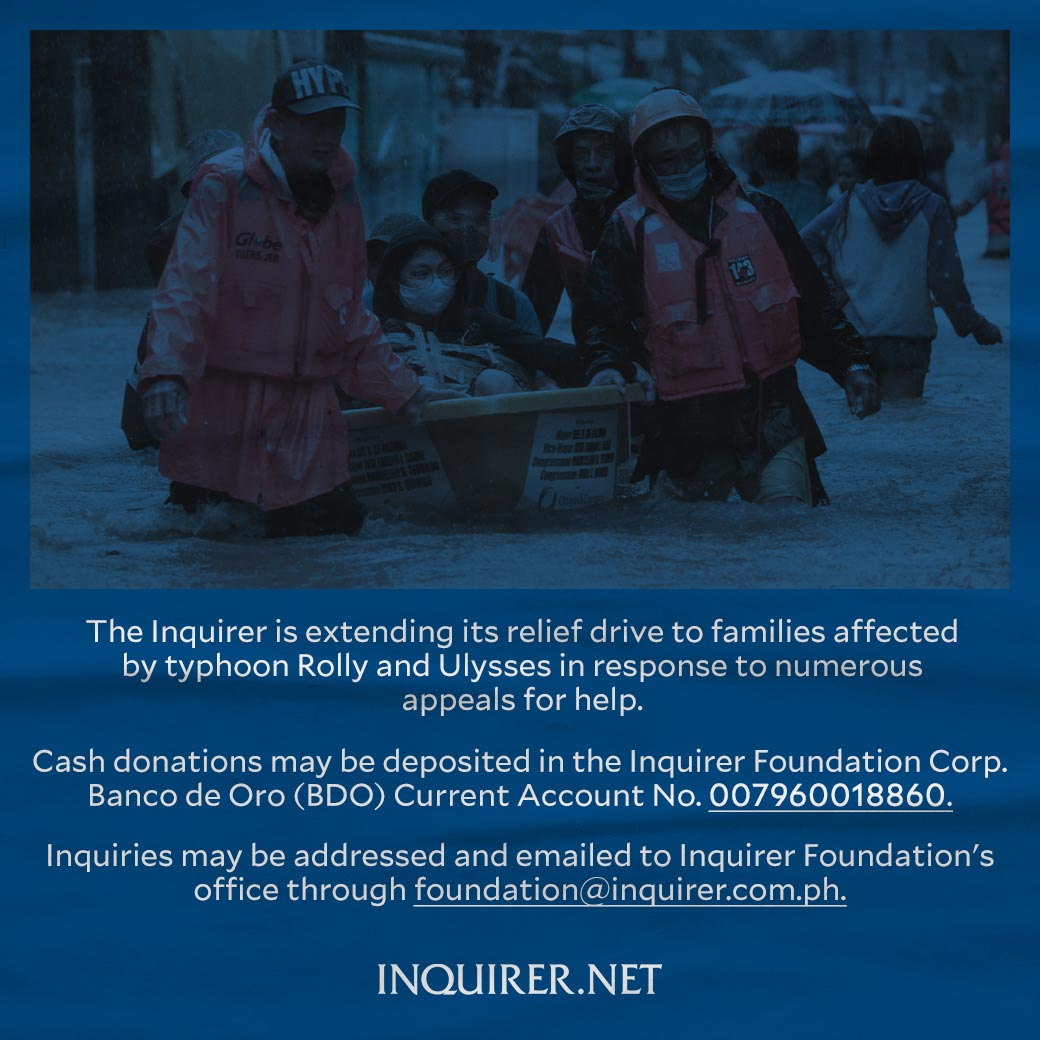 Subscribe to INQUIRER PLUS to get access to The Philippine Daily Inquirer & other 70+ titles, share up to 5 gadgets, listen to the news, download as early as 4am & share articles on social media. Call 896 6000.