EU announces nearly P63 million aid for families affected by Typhoon Rolly
MANILA, Philiippines — The European Union (EU) has announced its provision of humanitarian aid funding amounting to €1.3 million or almost P63 million to deliver emergency relief assistance to families affected by Typhoon Rolly.
EU said the funding will support humanitarian aid partners who are already on the ground to respond to the pressing needs of affected Filipinos such as shelter, food, and livelihood assistance, as well as access to clean water and healthcare.
"This contribution will support the Filipino people via our humanitarian partners on the ground who are providing critical support to those hit hardest by Typhoon Goni (Rolly)," Janez Lenarčič, EU Commissioner for Crisis Management, said in a statement.
"It will not only cover the immediate needs of the most affected populations, but will also help the Filipino people restore their homes and livelihoods so they can get back on their feet as soon as possible. The EU stands in solidarity with those affected in the Philippines," Lenarčič added.
Rolly, a Category 5 typhoon, ravaged parts of the Philippines, leaving at least 20 dead and tens of thousands homeless.
The Department of Agriculture in Bicol said P1.1 billion worth of crops were destroyed by Rolly, affecting 17,059 hectares, with 53,383 metric tons of produce. Meanwhile, the Department of Public Works and Highways storm has reached P5.756 billion as of November 3.
Following the typhoon, several countries and organizations have also pledged donations and assistance to help victims of the storm.
This includes countries such as the United Kingdom, the United States, and Australia.
JE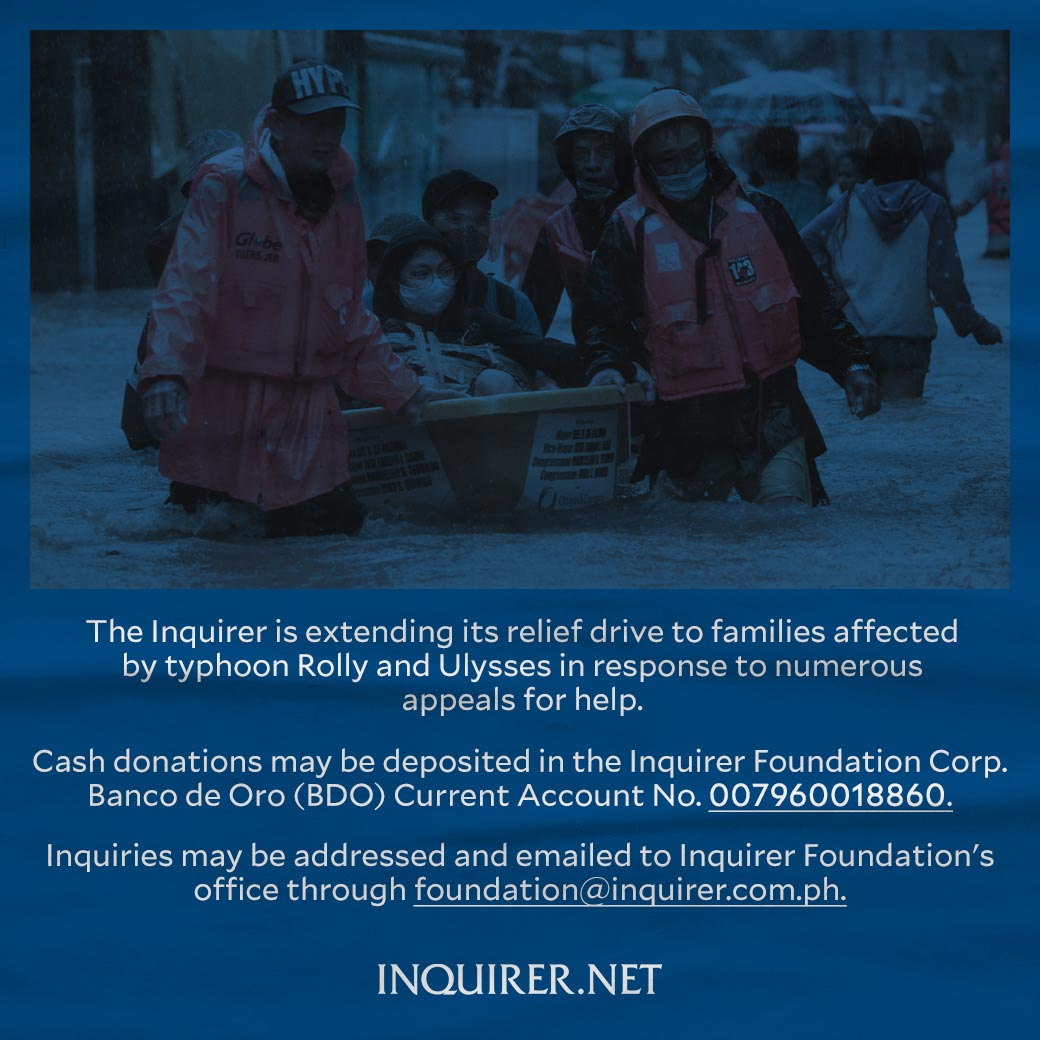 Subscribe to INQUIRER PLUS to get access to The Philippine Daily Inquirer & other 70+ titles, share up to 5 gadgets, listen to the news, download as early as 4am & share articles on social media. Call 896 6000.