PH protests China's 'illegal confiscation' of Filipino fishermen's 'payaos' in Scarborough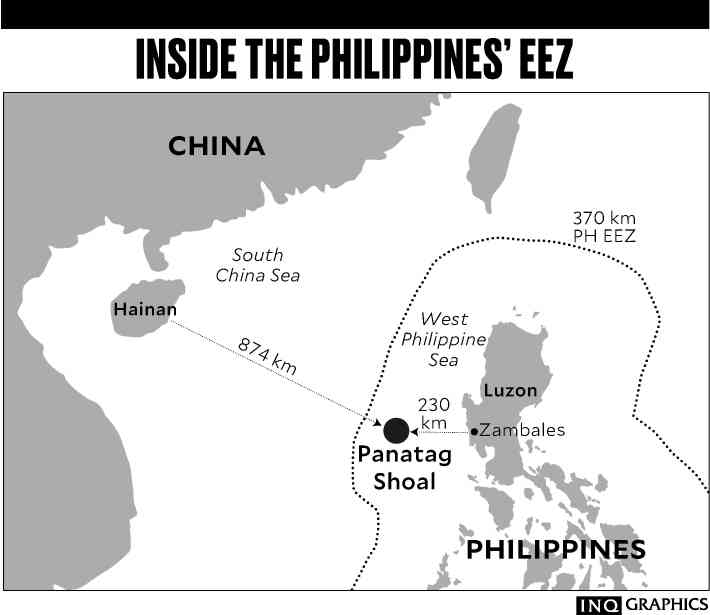 MANILA, Philippines — The Philippines on Thursday filed a diplomatic protest against China over the "illegal confiscation" of fish aggregating devices installed by Filipino fishermen in a Philippine-claimed shoal off Zambales.
In a statement, the Department of Foreign Affairs (DFA) said it registered the diplomatic protest over the incident that took place in May or three months ago.
"The [DFA] lodged today a diplomatic protest to China over the illegal confiscation by the Chinese Coast Guard of fish aggregating devices (payaos) of Filipino fishermen in Bajo de Masinloc," the DFA said.
The Philippines, DFA added, also "resolutely objected to China's continuing illicit issuances of radio challenges to Philippine aircraft conducting legitimate regular maritime patrols in the West Philippine Sea."
China claims nearly the entire South China Sea, including waters within the exclusive economic zones of Brunei, Malaysia, the Philippines (the West Philippine Sea), Vietnam, and Taiwan.
The Scarborough shoal (locally known as Panatag Shoal or Bajo de Masinloc) is among Philippine-claimed territories in the West Philippine Sea that are also being claimed by the Chinese under its nine-dash line map.
Philippine ships have long left the area but maritime patrols continue to monitor the movement of Chinese vessels.
Fishermen from Zambales have reported being turned away by the Chinese from the shoal, part of traditional fishing grounds for local fisherfolk.
In July 2016, the Permanent Court of Arbitration in The Hague has invalidated Beijing's nine-dash-line claim in the South China Sea.
KGA
Subscribe to INQUIRER PLUS to get access to The Philippine Daily Inquirer & other 70+ titles, share up to 5 gadgets, listen to the news, download as early as 4am & share articles on social media. Call 896 6000.