Timor Leste delegation arrives just before start of Asean meet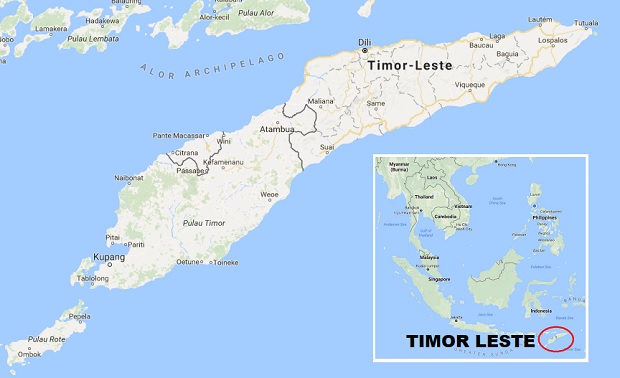 The Timor Leste delegation, led by Foreign Minister Aurelio Guterrres, arrived in Manila early Monday morning, hours before the official opening of the 31st Association of Southeast Nations (Asean) summit and related meetings.
According to the Civil Aviation Authority of the Philippines, Guterres's group arrived at the Ninoy Aquino International Airpot on board Philippine Airlines Flight 536 at 5:22 a.m.
Guterres represented Prime Minister Mari Alkatiri, who returned to power in September. Alkatiri was Timor Leste's first prime minister after the nation became independent from Indonesia in 2002.
He, however, resigned four years later following weeks of political unrest in the small island nation that has a population of a little over 1.2 million.
Timor-Leste considers the Philippines as one of its closest allies in its bid to become part of Asean. While it has applied to become a member of the regional bloc in 2011, Timor-Leste's status remains to be that of an observer state.
Among the concerns for Timor-Leste's entry to Asean was its supposed lack of human resource and its economic stability since it is heavily reliant on its dwindling oil and gas reserves.
It hopes though that with the Philippines as chair of Asean's 50th founding anniversary, it would already be allowed to become the bloc's 11th member, giving its economy a much-needed boost.
Asean was founded by the Philippines along with Malaysia, Indonesia, Singapore and Thailand in 1967. Brunei and Vietnam entered the bloc in 1987 and 1995, respectively.
Laos and Myanmar became part of Asean in 1997, while Cambodia was the last country to be admitted to the bloc in 1999. /cbb
Subscribe to INQUIRER PLUS to get access to The Philippine Daily Inquirer & other 70+ titles, share up to 5 gadgets, listen to the news, download as early as 4am & share articles on social media. Call 896 6000.