Less than 1% of Filipinos in L.A. are in affordable care program
LOS ANGELES – Since the city's MyHealthLA program was launched last year, more than 130,000 Angelenos previously excluded from health care are now receiving coverage. But the latest report from LA County health services shows that only 1,281 Filipinos – less than 1 percent – are in the program.
Community leaders and immigrant and health advocates hailed the successes of MyHealthLA in front of the Board of Supervisors Office on Thursday, October 1, citing the number of enrollees and the 160 community clinics providing primary care and health screenings through the program.
However, they also highlighted that more work needed to be done.
"We have come a long way, but we still have more to do. While the enrollment numbers are high in MyHealthLA, we know that there are still a lot of residents who are eligible but not enrolled, especially in the Asian Pacific Islander (API) community," said Sonya Vazquez, policy director of Community Health Councils and the LA Health4All Coalition, which is working to strengthen LA County's health safety-net infrastructure.
As of August 31, APIs accounted for about 2.6 percent of MyHealthLA enrollees.
Among the approximately 3,500 APIs enrolled in the program is a Filipina, Delia Balolong, 78, who spoke highly of it during Thursday's celebration.
"I've been in the states for over 25 years, and I was losing hope until the time when heaven opened its door to usher in MyHealthLA," she said.
Prior to securing coverage last year, Balolong said she did not have insurance that granted access to primary care. In the last year, through MyHealthLA, she has been able to see a doctor at the Asian Pacific Health Care Venture, have her blood drawn and obtain free medication.
But the lower-than-expected levels of subscription among APIs, as well as homeless people, may be because eligible individuals are unaware of the program and because it may not be accessible, said Louise McCarthy, president and CEO of the Community Clinic Association of Los Angeles County.
To increase the enrollment of eligible individuals, advocates and community leaders are planning to enhance MyHealthLA's presence by going into communities and boosting the number of enrollment sites.
"When we look at what's been effective for getting people into Medi-Cal or Covered California, it's going out to the communities, [having] community events, partnering with churches," McCarthy said.
LA County Supervisor Hilda Solis said her office has worked to increase access to enrollment by collaborating with the Department of Health Services to allow eligible individuals to enroll in satellite clinics.
"So therefore, we're bringing down another wall, another barrier…. This is something we just did, and I am so very proud because we heard your voices, and now it's going to happen," she said.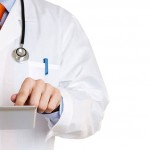 In addition to boosting enrollee numbers, the LA Health4All Coalition is looking to expand the program to include dental, mental health and substance abuse services.
"If we can treat the whole person in this program, that would be stellar," McCarthy said.
Solis and LA County Supervisor Mark Ridley-Thomas, supporters of the program, also co-authored a motion for the Department of Public Health to examine the feasibility of boosting MyHealthLA's income requirement from 138 percent below the federal poverty level to 150 percent to allow a greater number of individuals to join.
"We're trying to streamline all the paperwork requirements and relaxing some of the income threshold[s] because we know that more people can be made eligible for MyHealthLA. And if they are healthy, the entire County of Los Angeles is healthier," Ridley-Thomas said.
MyHealthLA is available for LA County residents – including the undocumented – who are at least 6 years old, meet certain income requirements, and who do not have and cannot obtain health insurance.
Like us on Facebook
Subscribe to INQUIRER PLUS to get access to The Philippine Daily Inquirer & other 70+ titles, share up to 5 gadgets, listen to the news, download as early as 4am & share articles on social media. Call 896 6000.