Typhoon-swept Filipino fisherman found alive in Japan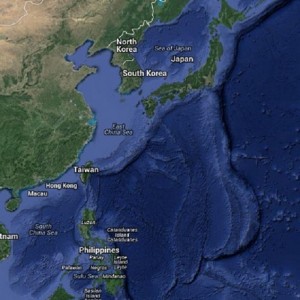 MANILA, Philippines — An Ivatan fisherman from Batanes who went missing during the onslaught of typhoon "Labuyo" (international name Utor) was found drifting off Japan eight days after he went missing, the National Disaster Risk Reduction and Management Council said Thursday.
Julio Balanoba was rescued by Japanese marine authorities last August 19, after he had been reported missing last August 11, NDRRMC spokesman Major Rey Balido said.
A Canadian missionary in Japan reportedly read in a local Japanese newspaper of Balanoba's rescue by the Japanese marine team, and informed the chieftain of Babuyan Island Cruzaldo Rosales in Batanes.
The chieftain then informed the Coast Guard Basco station of the rescue.
"Balanoba was found by rescuers waving a red flag at sea," Balido said, but could not provide the details where he had been exactly found.
"Batanes Representative Heledina Abad confirmed the whereabouts of Balanoba through the Department of Foreign Affairs," he also said.
Balido added that the fisherman was presently confined at Yaeyama Hospital in Ishigaki and needs to undergo surgery because of "wounded limb."
The Philippine Coast Guard, meanwhile, is not readily available for comment.
Subscribe to INQUIRER PLUS to get access to The Philippine Daily Inquirer & other 70+ titles, share up to 5 gadgets, listen to the news, download as early as 4am & share articles on social media. Call 896 6000.