China patrols disputed waters, denies firing on boat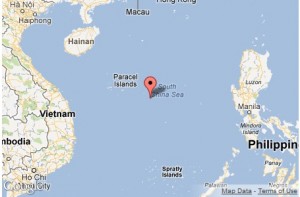 BEIJING — China's increasingly powerful navy has denied firing on a Vietnamese boat in disputed waters in the South China Sea, state media said Wednesday, as its craft made wide-ranging patrols of the region.
The denial came during naval patrols which Tuesday took Chinese ships within 80 kilometers (50 miles) of the Malaysian coast, amid rising international tensions over the disputed sea.
The navy described a Vietnamese claim that Chinese vessels had fired on one of its fishing boats as "sheer fabrication", Xinhua news agency reported.
Vietnam's foreign ministry said Monday a fishing boat was "chased and shot at by a Chinese vessel" and had its cabin set ablaze. Hanoi called the incident a "serious violation" of its sovereignty.
"There is no such things that Chinese vessel fired with weapons or the Vietnamese boats caught fire," Xinhua quoted a Chinese naval official as saying, adding that the Chinese vessel had fired "two warning signal shells".
Xinhua said four Chinese naval ships are currently patrolling around the Spratly Islands, a collection of islets and reefs which are also wholly or partly claimed by Vietnam, the Philippines, Taiwan, Malaysia and Brunei.
It said the ships Tuesday had reached the James Shoal, a collection of submerged rocks 80 kilometers off Malaysia and about 1,800 kilometers from the Chinese mainland.
The shoal marks the extreme limit of China's claims in the region, which it bases on a map published in the 1940s.
Ships in the patrol include the Jinggangshan, China's largest amphibious landing ship, Xinhua said.
Subscribe to INQUIRER PLUS to get access to The Philippine Daily Inquirer & other 70+ titles, share up to 5 gadgets, listen to the news, download as early as 4am & share articles on social media. Call 896 6000.