Saudi gov't pays balance of blood money for OFW on death row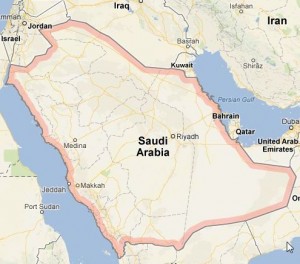 MANILA, Philippines – After spending more than 11 years in jail, an overseas Filipino worker (OFW) on death row in Saudi Arabia will soon be a free man after the Saudi government decided to shoulder the unpaid balance of the blood money asked by the family he offended.
The announcement made by the Royal Embassy of Saudi Arabia on Thursday noted that its government had made a directive for the payment of the balance of 2.3 million Saudi Riyals for handing over to the heirs of the victims of OFW Rodelio Celestino Lanuza.
"The Saudi Government, after the heirs of the victim waived their right, has paid the balance of the blood money," the announcement said.
Lanuza, who worked as a draftsman in Saudi Arabia in 1996,  admitted to stabbing an Arab out of self-defense in June 2000.  He was sentenced in 2002 to death by beheading.
In February 2011, the Philippine government and the Saudi Reconciliation Committee in Dammam helped him secure forgiveness from the offended family. The family required a diyya or compensation worth P35 million.
Lanuza's ordeal had also been the subject of the Facebook account "Help Save a Life, Help Save Dondon Lanuza from Death Row." The OFWs running the Facebook page reported raising P10.6 million as of Jan. 10 through several bank accounts.
The embassy said that Lanuza's mother had earlier filed an appeal for the Saudi Arabia government to pay the balance after she was able to raise 700,000 Saudi Riyals.
The embassy also said that the goodwill gesture was the result of the coordination and cooperation between the Saudi Embassy in Manila and the Office of Vice President Jejomar Binay. Binay is the presidential adviser on OFW affairs.
The Department of Foreign Affairs (DFA), meanwhile, welcomed the announcement and expressed gratitude for the Saudi government's "humanitarian gesture."
"This will pave the way for the issuance of an affidavit of forgiveness or tanazul in Mr. Lanuza's favor," Raul Hernandez, DFA spokesperson, said in a text message.
"We hope that as soon as all legal procedures are completed, Mr. Lanuza will finally be reunited with his family." he added.
Subscribe to INQUIRER PLUS to get access to The Philippine Daily Inquirer & other 70+ titles, share up to 5 gadgets, listen to the news, download as early as 4am & share articles on social media. Call 896 6000.