Filipino jobseekers eyeing Lebanon warned about human traffickers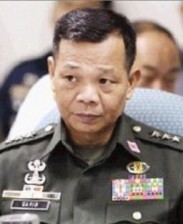 MANILA, Philippines–The Bureau of Immigration on Thursday warned Filipinos eyeing employment in Lebanon to be wary of human traffickers after the agency caught five human trafficking victims on their way there.
Immigration Commissioner Ricardo David Jr. said prospective overseas Filipino workers should be on their guard after his men caught five Filipino women bound for Beirut, Lebanon.
The ban on new OFWs going to Lebanon remains in place and the Department of Labor and Employment only allows returning OFWs, or those who already have jobs there, to go to that country.
Lawyer Ma. Antonette Mangrobang, BI acting intelligence chief, said the five women were intercepted at the Ninoy Aquino International Airport on last Dec. 28 as they were about to board a Thai Airways flight to Bangkok.
Mangrobang said the passengers were invited for secondary inspection after they were assessed as "suspected tourist workers" by members of the BI travel control and enforcement unit at the airport.
She said their names were not divulged as the Anti-human Trafficking Act prohibits the public disclosure of identities of human trafficking victims.
"They admitted during questioning that their trip to Bangkok was just a diversion as their final destination is Beirut," Mangrobang said.
The women reportedly admitted that they have relatives in Lebanon and that they would work there as domestic helpers, chamber maids and baby sitters.
Subscribe to INQUIRER PLUS to get access to The Philippine Daily Inquirer & other 70+ titles, share up to 5 gadgets, listen to the news, download as early as 4am & share articles on social media. Call 896 6000.