Filipino wife, 4 others nabbed in Japanese husband's slay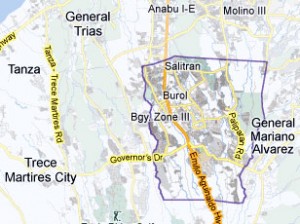 MANILA, Philippines—A Filipino woman and her son have been arrested along with three other suspects in the gun-for-hire murder of her Japanese husband, Manila police said Saturday.
Hideo Niikura was shot dead by a motorcycle-riding gunman in Dasmariñas, Cavite, on Dec. 29, police said in a statement.
Niikura's wife, Merlinda Soria, 46, confessed that she and her adult son by another man had plotted the killing, the police said.
The son and one of his friends paid a third man P100,000 to commit the murder, according to the police statement, which added that the son's friend corroborated the woman's deposition after their arrest.
Police said the four were arrested in separate police raids in Dasmariñas on Friday, along with another male suspect who was implicated in the conspiracy.
Police seized two semiautomatic pistols from the alleged gunman and the woman's son, the statement said.
The police said mother and son plotted to have her husband killed "over money matters and alleged physical abuses," but did not elaborate.
Police sources said the couple met in Manila around 1990, got married seven years ago and have a 5-year-old child.
The husband decided to permanently relocate to Dasmariñas in September last year, they said.
The victim's hometown in Japan was not stated in the report. Japanese embassy officials were unavailable for comment on Saturday.
Subscribe to INQUIRER PLUS to get access to The Philippine Daily Inquirer & other 70+ titles, share up to 5 gadgets, listen to the news, download as early as 4am & share articles on social media. Call 896 6000.