Filipino Americans celebrate 425 years of history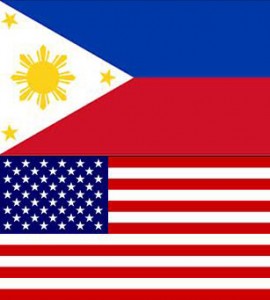 LOS ANGELES – Most Americans know that on Oct. 12, 1492, Italian explorer Christopher Columbus landed in the West Indies, marking what history books describe as his discovery of the Americas.
But it remains an obscure fact to many that nearly a century later, on Oct. 18, 1587, the first Filipinos in America landed in Morro Bay, California.
"Thirty three years before the pilgrims arrived in New England and 20 years before the founding of Jamestown in Virginia, Filipinos marked the beginning of 425 years of their rich history in America," said acting Consul General Daniel Espiritu at a Los Angeles City Hall event celebrating Filipino American History Month on Oct. 12 (Saturday in Manila).
"It's important that we promote awareness of this rich history and the many contributions of Filipinos to American society."
Espiritu received the City of LA's proclamation of October as Filipino American History Month and attended day-long festivities sponsored by the Los Angeles Filipino Association of City Employees (LAFace). The event highlight was the first Fil-Am Heritage Achievement Awards program honoring those whose exceptional contributions have helped shape Fil-Am history.
"We'd like to keep alive our Filipino heritage and show how it has enhanced the American experience and contributed to this nation's legacy of diversity," said Cora Aragon Soriano, LAFace president.
Similar proclamations have also been passed in other cities with a large Fil-Am population, including New York and Carson, California, where month-long festivities, exhibits and programs are being held to promote awareness of Fil-Am history, culture and heritage.
"It is imperative for Filipino-American youth to have positive role models to instill in them the importance of education, complemented with the richness of their ethnicity and the value of their legacy;" the City of Carson proclamation said.
In Alaska, Fil-Ams kicked off their celebration recently at the Alaska State Museum, where a special exhibit featured Filipino history and culture and a reception dinner showcased Filipino cuisine.
In Los Angeles, a dozen of Southern California's top Fil-Am artists are featuring some of their best creations at the LA City Hall's Bridge Gallery in an exhibit titled, "UGAT: Filipino American Roots."
Eliseo Art Silva, one of the artists and exhibit curators, said the show "represents a wealth of creative endeavors that reflect the rich diversity of the Filipino American community."
The other artists featured in the exhibit, which runs through Oct. 26, are Jun Aquino, Vics Magsaysay, Rafael Maniago, Maryrose C. Mendoza, Mat Relox, Manila Ryce, Rodolfo Samonte, Joseph Santarromana, Bienvenido "Boi" Sibug, Magoo Valencia and Reynaldo Zipagan.
Among the Fil-Am Heritage Achievement awardees from Los Angeles are Silva, publisher Cora Oriel, TV host Jannelle So and actor Bernardo Bernardo.
Subscribe to INQUIRER PLUS to get access to The Philippine Daily Inquirer & other 70+ titles, share up to 5 gadgets, listen to the news, download as early as 4am & share articles on social media. Call 896 6000.