New PAL promo to celebrate 71st anniversary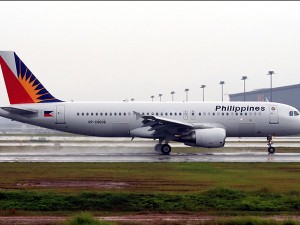 Philippine Airlines (PAL) is celebrating its 71st anniversary Thursday, March 15, with the launch of a series of surprises led by a new set of low-fare promo.
The anniversary promo offers tickets as low as P77 on domestic routes, $7 on regional destinations, and $277 on international flights.
Passengers buying regular fare tickets from March 15 to 21, 2012 are eligible to buy a second ticket at these low rates.
Business class tickets have also been slashed – as low as P3,777 for domestic, $377 for regional and $1,177 for international tickets.
Holders of the heavily discounted tickets still get to enjoy PAL's full service amenities – free check-in baggage, more legroom, newspapers and free snacks/meals onboard.
The limited, discounted domestic fares are for one-way while the regional and international fares are round-trip. All discounted fares are exclusive of government taxes, fees and surcharges.
Tickets may be bought at any PAL ticket office, the PAL website or any accredited travel agent.
Information on selling and travel period as well as other details and conditions may be found at the PAL website – philippineairlines.com.
The anniversary ticket promo serves as the initial salvo of other exciting surprises lined up in the coming weeks and months by Asia's first and the country's pioneer flag carrier.
Subscribe to INQUIRER PLUS to get access to The Philippine Daily Inquirer & other 70+ titles, share up to 5 gadgets, listen to the news, download as early as 4am & share articles on social media. Call 896 6000.