SC bars Lanao del Norte mayor from joining polls over citizenship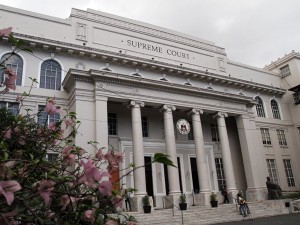 MANILA, Philippines—The Supreme Court has barred Kauswagan, Lanao del Norte Mayor Rommel Arnado from running in elections.
Arnado is also removed from his current post as mayor and declared Casan Maquiling, who garnered the second highest number of votes in the May 10, 2010 polls, as the duly elected mayor.
The high court issued the ruling due after Amado continued to use his US passport even after renouncing his US citizenship.
The court said such act "amounts to recantation of his Oath of Renunciation thus disqualifying him as a candidate for the post of mayor."
Subscribe to INQUIRER PLUS to get access to The Philippine Daily Inquirer & other 70+ titles, share up to 5 gadgets, listen to the news, download as early as 4am & share articles on social media. Call 896 6000.