Sabah radio: Sultan's men decimated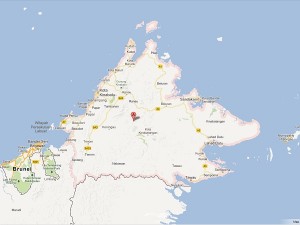 DIGOS CITY—Malaysian police claimed on Saturday it had "nearly decimated" armed supporters of the Sultanate of Sulu which recently attempted to reclaim its historical ownership of Sabah.
Speaking over Sabah-based radio, whose broadcast was monitored here, Sabah Police Commissioner Hamza Taib said the operation against "Sulu terrorists," which entered its 25th day on Saturday, was coming to a close. He said the Sulu gunmen had significantly dropped to less than 10 from more than 200 when the operation began on March 5.
"They were either killed or captured," Hamza said.
The latest to be killed, according to Hamza, was a "60-year old terrorist" who tried to hack a member of the Malaysian police during a search in Simunul, Semporna district on Thursday.
On the same day, a brief clash also took place in Lahad Datu, he reported.
Hamza said the man's identity had not been fully established but initial investigation showed he was "the bodyguard and an aide to (another) Sulu terrorist, known as 'Imam Tua.'"
"Imam Tua" was among those reported killed in the clash that ensued following an alleged ambush by the Sulu forces in Semporna, during which, six policemen were also slain.
The Malaysian government said since the launching of their "Operassi Daulat" (Operation Sovereignty) last month—during which Malaysian Air Force planes dropped bombs on an area in Felda Sahabat while some 5,000 ground forces backed by armored personnel carriers combed the grounds—68 "Sulu terrorists" were killed while 121 people were detained under the Security Offenses Act and Special Measures or Sosma.
"I can't say that there are no more terrorists. I believe they still exist but their number is small, probably less than 10," state-run Berita Nasional Malaysia quoted Hamza as telling journalists during an earlier press conference in Lahad Datu.
Subscribe to INQUIRER PLUS to get access to The Philippine Daily Inquirer & other 70+ titles, share up to 5 gadgets, listen to the news, download as early as 4am & share articles on social media. Call 896 6000.