Sabah not yet under control; Malaysian troops search cemetery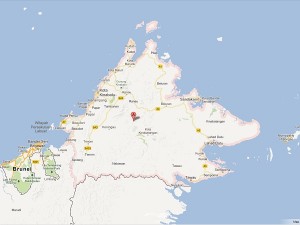 DIGOS CITY—Despite official claims that the Sabah situation is now under control, Malaysian forces are apparently still worried about the activities of the members of the Sulu "royal army."
A Sabah-based radio station reported on Friday that Malaysian policemen and soldiers had searched a cemetery in Semporna for a cache of firearms suspected to have been hidden there by the Sulu intruders.
The search started before dawn at the center of Halo village before the authorities moved to the cemetery, which lies near the areas of Panji and Bangau, the radio reported.
Semporna police's deputy chief, Mohamad Firdaus Francis Abdullah, had told Malaysian journalists they received information that firearms were hidden in the cemetery.
But the police found no weapons at the cemetery and during a similar search in Simunul village, the radio said.
Aside from the raid, Malaysian security forces in Lahad Datu arrested a man on a motorcycle traveling outside a restricted zone and carrying bladed weapons.
The Malaysian police chief, Inspector General Ismail Omar, told the radio station that the middle-aged man was being investigated for possible links with the Sulu armed men.
"The place where he was nabbed is close to the operation area. We need to find out what were his motives," Ismail said, adding the initial suspicion was the man was a "weapons supplier" and trying to deliver knives to the Sulu intruders.
In a news conference, Malaysian military chief Gen. Zulkifeli Mohamad Zin said the tight security in Sabah was to be expected as there was still a number of Sulu intruders who continued to threaten the safety of civilians.
He said security forces were also maintaining security cordons in Lahad Datu, Tawau, Semporna and Kunak as the mopping up operations continued to "prevent the group from slipping out."
Subscribe to INQUIRER PLUS to get access to The Philippine Daily Inquirer & other 70+ titles, share up to 5 gadgets, listen to the news, download as early as 4am & share articles on social media. Call 896 6000.