Avoid Sulu area, Aussies, Brits told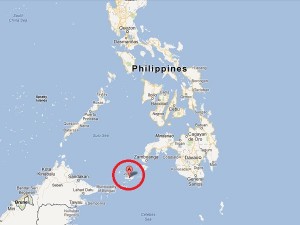 MANILA, Philippines—The United Kingdom and Australia have warned their citizens against travel to parts of Mindanao citing threats of terrorist activity, crime and violence in certain provinces in the region.
In advisories issued separately this week, UK's Foreign and Commonwealth Office (FCO) and Australia's Department of Foreign Affairs and Trade (DFAT) told their citizens in the Philippines to avoid the Sulu archipelago and other neighboring provinces due to security threats.
The United Kingdom specifically warned British nationals of the ongoing violence in Lahad Datu, Sabah, where followers of Sulu Sultan Jamalul Kiram III have been standing their ground amid intensifying security operations of Malaysian forces.
The UK advised its citizens to "avoid the area in and around" Lahad Datu, which is just a two-hour boat ride away from Tawi-Tawi.
"The Foreign and Commonwealth Office (FCO) advise against all travel to south-west Mindanao and the Sulu archipelago because of on-going terrorist activity and clashes between the military and insurgent groups. The FCO advise against all but essential travel to the remainder of Mindanao for the same reasons," said the UK FCO in its travel advise on the Philippines dated March 6.
More than 113,000 British nationals visited the Philippines in 2012, most of them "trouble free," the UK FCO said.
The Australian government made a similar call to its citizens citing "a very high threat" of violence in central and western Mindanao.
In an updated travel advisory issued on Thursday, Australia's DFAT warned its citizens in the Philippines to avoid the provinces of the Zamboanga peninsula and the Sulu archipelago "due to the very high threat of terrorist attack, kidnapping, violent crime and violent clashes between armed groups."
The advisory posted on Australia's smart travel website also advised Australians to "reconsider your need to travel" to Eastern Mindanao.
The Australian government's general advise for its citizens is to "exercise a high degree of caution" when travelling to the Philippines.
Subscribe to INQUIRER PLUS to get access to The Philippine Daily Inquirer & other 70+ titles, share up to 5 gadgets, listen to the news, download as early as 4am & share articles on social media. Call 896 6000.