22 OFWs from Syria to arrive in Manila Thursday night – DFA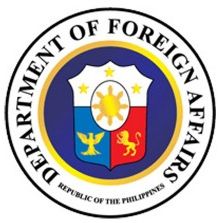 MANILA, Philippines – Twenty-two more Overseas Filipino Workers (OFWs) from Syria will be arriving in Manila Thursday night as the government continues its mandatory repatriation for Filipinos living in the strife-torn country.
In a statement, the Department of Foreign Affairs (DFA), said that the 22 OFWs were scheduled to arrive in Manila 10:15 p.m. Thursday via Qatar Airways flight QR 644. It said that the latest batch brought to 3, 371 the total number of repatriates from Syria.
"From Aleppo, the repatriates were brought to the Philippine Embassy shelter in Damascus with the assistance of the Philippine Honorary Consul in the city, Mr. Wassim Nanaa," the DFA said.
"They left Damascus for Beirut's Rafic Hariri International Airport yesterday," it added.
Meanwhile, the DFA said it was renewing its call for Filipinos in Syria to seek immediate repatriation and call the embassy at 963-11-6132626 for assistance.
It also added that the next-of-kin of Filipinos in Syria may also provide the agency with latest information regarding their family members' current location and contact details by calling the Office of the Undersecretary for Migrant Workers' Affairs (OUMWA) at (02) 834-4996 or the DFA Action Center at (02) 834-3333