BI arrested 635 undesirable aliens in 2012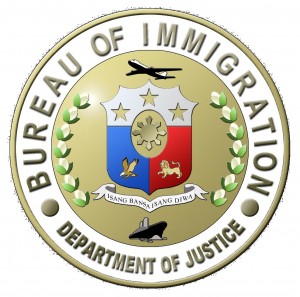 MANILA, Philippines—The Bureau of Immigration has arrested a total of 635 foreign nationals in 2012, which is three fold over the 153 foreigners arrested in 2011.
"All of them were detained at the BI detention center in Bicutan, Taguig and subsequently charged with violating our immigration laws," Immigration Chief Ricardo David said Wednesday adding that most have been deported already and have been included in the bureau's blacklist of undesirable aliens.
David said the bulk of arrested aliens were involved in cybercrimes. They were arrested in various operations conducted jointly by the BI with other law enforcement agencies, including the Philippine National Police, National Bureau of Investigation (NBI), and Presidential Anti-Organized Crime Committee.
Taiwanese nationals numbering 390 topped the list of the arrested aliens, followed by 137 Chinese, 32 Koreans, and 25 Americans. Included in the list are 45 foreign fugitives from justice who are wanted for serious crimes in their homelands.
Atty. Ma. Antonette Mangrobang, BI acting intelligence chief, said the arrested foreigners were among the subjects of 755 complaints and cases that the BI intelligence division investigated this year.
She said cases handled this year by the division is slightly higher than the 732 cases it processed in 2011.
Subscribe to our global nation newsletter
Subscribe to INQUIRER PLUS to get access to The Philippine Daily Inquirer & other 70+ titles, share up to 5 gadgets, listen to the news, download as early as 4am & share articles on social media. Call 896 6000.