16 OFWs return from Syria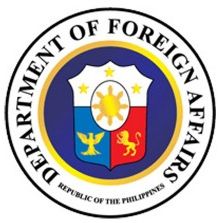 MANILA, Philippines–Sixteen overseas Filipino workers who escaped the ongoing civil war in Syria have been repatriated, the Department of Foreign Affairs said Tuesday.
The OFWs, who came from the northwestern Syrian city of Aleppo, arrived Dec. 6. They traveled by air from Aleppo to Beirut, Lebanon and then on to Doha, Qatar where they took a flight to Manila.
The Philippine honorary consul in Aleppo, Wassim Nanaa, facilitated the repatriation of the OFWs and advanced the payment for their residency and exit visa fees and airfare, according to the DFA.
The group's arrival brought the total number of repatriates to 2,984, the DFA added.
It said the Philippine embassies in Damascus and Beirut were currently arranging the repatriation of a further 271 OFWs as the violence in Syria continues.
The DFA also renewed its call on the next-of-kin of Filipinos in Syria to provide latest information regarding their loved ones' current location and contact details in Syria. Those who wish to do so may call the Office of the Undersecretary for Migrant Workers' Affairs (OUMWA) at (02) 834-4996 or the DFA Action Center at (02) 834-3333
Filipinos in Syria may also contact the Embassy for assistance at 963-11-6132626.
Subscribe to INQUIRER PLUS to get access to The Philippine Daily Inquirer & other 70+ titles, share up to 5 gadgets, listen to the news, download as early as 4am & share articles on social media. Call 896 6000.