4-way maritime talks in Manila next week postponed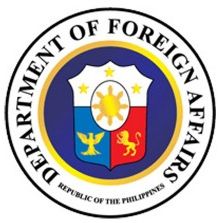 MANILA, Philippines—The Department of Foreign Affairs (DFA) on Friday said that the talks on the West Philippine Sea (South China Sea) dispute in Manila next week among four Southeast Asian claimant countries have been postponed.
"It will not happen this coming December 12, but the parties are working on it," DFA Assistant Secretary Raul Hernandez told reporters when asked about updates on the matter.
Foreign Affairs Secretary Albert Del Rosario earlier announced that four Association of Southeast Asian Nations (Asean) members claiming territories in the disputed sea—Brunei, Malaysia, Philippines, and Vietnam—agreed to hold talks in Manila on December 12 to see how they could move forward discussions on their territorial disputes with China.
When pressed by reporters about the reasons for the postponement of the meeting, Hernandez did not elaborate, saying that the main problem was "scheduling."
"I was told that they wanted to have a common, convenient schedule for all parties concerned," Hernandez said.
Asked whether the postponement was due to an influence from any party, Hernandez said that he did not want to speculate "but the challenge is really to find a common schedule for those who will be attending the meeting."
"They're trying to find a common schedule and when they find one they'll let us know," Hernandez said. He added that he was informed about the postponement on Thursday.
China claims nearly the entire sea, while the Philippines, Malaysia, Brunei, Vietnam, and Taiwan claim parts of the area, believed to be the site of oil and gas deposits.
The report last week of China's plan to board and seize ships that enter what it claims its territory in the disputed sea has sparked alarm in Southeast Asia, with Philippine, Vietnam, and US governments demanding a clarification on Beijing's latest move.
China's purported plan came days after it issued new passports bearing a map showing China's nine-dash claims in the West Philippine Sea. Both the Philippines and Vietnam have refused to stamp the Chinese e-passports in protest of China's claims.
Subscribe to our global nation newsletter
Subscribe to INQUIRER PLUS to get access to The Philippine Daily Inquirer & other 70+ titles, share up to 5 gadgets, listen to the news, download as early as 4am & share articles on social media. Call 896 6000.