PH gains support for bid to extend Kyoto Protocol—DFA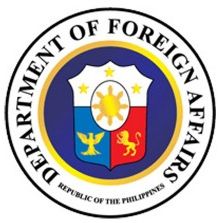 MANILA, Philippines—The Philippine call for a five-year extension of the international treaty that binds countries to cut greenhouse gas emissions gained support from representatives of over 20 countries as the next round of global climate treaty talks opened in Doha, Qatar on Thursday, the Department of Foreign Affairs (DFA) said.
In a statement, the DFA said Friday that the call to preserve the Kyoto Protocol, mainly directed at developed countries long criticized for slow action on climate change issues, was delivered to the plenary by Philippine Climate Change Commissioner Naderev Saño.
"We are 35 days away from the end of the first commitment period. A meaningful and effective second commitment period of the Kyoto Protocol beginning January 1, 2013, this should be the minimum outcome in Doha," Saño was quoted as saying in the statement.
Signatories to the treaty are obligated to reduce emissions by an average of 5.2 percent below 1990 levels in a period from January 1, 2008 to December 31, 2012.
In its statement, the DFA noted that the Philippine position was supported by countries representing Africa, Asia and Latin America, including Algeria, Argentina, Malaysia, India and China.
The 18th round of talks in Qatar, which will conclude on December 6, was attended by over 17,000 delegates representing 192 countries, the DFA said.
Saño emphasized that more needs to be done, saying that since the treaty was first agreed in 1992, greenhouse gas emissions have increased by 50 percent.
He argued that developed countries must have new emission targets within the range of 40 to 50 percent below 1990 levels by 2020, while ensuring emissions reduction of at least 25 to 40 percent below 1990 levels by 2017.
"Without ambitious action, the great majority of the world's population is doomed. Inaction is simply unacceptable," he said.
Subscribe to INQUIRER PLUS to get access to The Philippine Daily Inquirer & other 70+ titles, share up to 5 gadgets, listen to the news, download as early as 4am & share articles on social media. Call 896 6000.