Saudi authorities to conduct DNA test on unclaimed bodies in Riyadh blast–DFA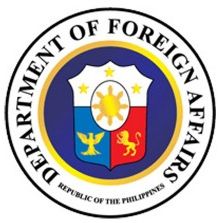 MANILA, Philippines–The Department of Foreign Affairs on Tuesday said Saudi Arabian authorities will be conducting DNA tests to identify the remains of the overseas Filipino worker said to have been killed in a fuel truck explosion in Riyadh last Nov 1.
Florentino Santiago, 44, was reported by the Philippine Embassy as among the 22 people who died in the explosion.
Assistant Secretary Raul Hernandez, DFA spokesman, quoting Ambassador Ezzedin Tago, said that the body identified as Santiago's by the OFW's brother-in-law turned out to be that of a Syrian national.
Hernandez, in a press briefing, said there were still two unclaimed bodies that were burned beyond recognition. He said the DFA is waiting for a request by Saudi authorities to collect DNA samples from Santiago's blood relatives to facilitate the conclusive identification of the OFWs' remains.
"We will only know he's dead if we are able to see and identify scientifically that one of the bodies is his," Hernandez said.
The ill-fated fuel truck was driven by another OFW, Ruben Kebeng. Hernandez said Tago has already been able to get in touch with Kebeng, now detained at the Riyadh police department.
"He was already visited by Ambassador Tago and he (Kebeng) was sent to the court to authenticate his statement that he gave to the criminal investigation office," the DFA official added.
According to Hernandez, Kebeng claimed the truck he was driving lost its breaks and he avoided hitting a building which was the reason why he slammed into a flyover post. However, the tank ruptured and the leaking fuel ignited, causing a huge explosion that set ablaze several vehicles and nearby buildings. .
In another report, the remains of OFW Aloha Magbanua, a runaway domestic who reportedly committed suicide at the Philippine embassy shelter in Kuala Lumpur, Malaysia last Nov. 8, arrived at Ninoy Aquino International Airport at around 2 a.m. Tuesday.
Magbanua's remains arrived on board Malaysia Airlines flight MH-704. The coffin was met by a relative, Margarita Magbanua, as well Overseas Workers Welfare Administration staff, who facilitated the connecting flight–scheduled Wednesday morning–to Roxas City airport in Capiz, where Magbanua lived.
According to the OWWA, Magbanua's family will receive death and burial benefits, scholarship for one member of the family, and livelihood package. The OWWA will also provide counseling to the OFW's parents and siblings.
Reports reaching the DFA and OWWA said Magbanua, 34, hanged herself inside the bathroom of the Filipino Workers' Resource Center. She was immediately brought to the nearest hospital and later to a government hospital which had complete facilities for treating suicidal cases. She died the following day.
The post-mortem examination of her body showed that the cause of death was "asphyxia consistent with hanging." She was supposed to be repatriated on the day she died.
Magbanua left for Malaysia in July. However, she ran away from her employer, who, she claimed, was maltreating her.
Subscribe to INQUIRER PLUS to get access to The Philippine Daily Inquirer & other 70+ titles, share up to 5 gadgets, listen to the news, download as early as 4am & share articles on social media. Call 896 6000.