Palace urged to okay DFA probe into sexual harassment raps vs PH envoy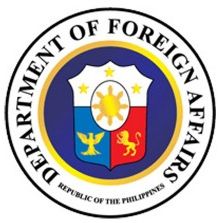 MANILA, Philippines—A migrant workers' advocacy group called on Malacanang Saturday to authorize the Department of Foreign Affairs to conduct an investigation into the sexual harassment allegations made by a Filipino domestic worker against Philippine Ambassador to Kuwait Shulan Primavera.
"We are appealing to the President for the grant of authority to the DFA to proceed with its investigation so that this case can be resolved with fairness, transparency, and impartiality," said Susan Ople of the Blas F. Ople Policy Center, which has been assisting complainant "Mabel."
Department of Foreign Affairs spokesperson Raul Hernandez, citing the Philippine Foreign Service Act, earlier said that any chief of mission or ambassador appointed by the President could be investigated only after the Chief Executive approves such action in writing.
"We have high hopes that President Aquino will grant the authority because of his desire for reforms and clear instructions to the foreign service to treat overseas Filipino workers (OFWs) with respect at all times," Ople said, adding her center hoped the DFA could invite the labor attache and welfare attache to testify once the case is underway.
Ople said victim "Mabel" wants to get on with her life and be reunited with her family but she is committed to finish the case.
The OFW advocate noted that it was very rare for an OFW to lodge a formal complaint against any personnel of an embassy, much less one with ambassadorial rank.
"This is why this case is so unique and important. All that she is asking for is that the truth comes out," she added.
Lawyer Reynaldo Robles of Chan Robles & Associates has agreed to take on the case as "Mabel's" pro bono lawyer after listening to her story.
Primavera, in a radio interview, however, denied the accusations, and called the woman a "liar." He said that the accusations were part of a demolition job against him by another ambassador who had ill-feelings towards him.
However, the Ople Center questioned Primavera's claim that the case was part of a "demolition job" against him, stressing that "Mabel" does not even know the name or face of the ambassador being referred to by Primavera.
Ople said the manner by which the DFA also conducted its inquiry should be closely watched by OFW organizations around the world.
"This is no longer 'Mabel's' battle alone. I know that OFW groups around the world are also watching this case with keen interest," she added.
Foreign Secretary Albert del Rosario has summoned home Primavera to answer charges he sexually molested his maid.
"The instruction was for him to come home as soon as possible," said Undersecretary Rafael Seguis, adding that the department wanted an immediate response to the allegations aired against him.
According to Ople Center, "Mabel," 28, a native of Leyte, ran away from her Kuwaiti employer in December 2011 due inadquate time to sleep or rest and a salary much lower than what was stipulated on her contract.
While at the temporary shelter managed by the Overseas Workers' Welfare Administration, she was told that Ambassador Primavera was looking for a part-time household help. Out of the three women interviewed, the ambassador's staff chose "Mabel."
Mabel told the Ople Center that she received a monthly wage of 65 Kuwait Dollars or roughly, P7,150, which was in violation of the Philippine Overseas Employment Administration-prescribed salary of $400. There was also no employment contract between the ambassador and his household workers.
The Ople Center learned that the ambassador has been securing his household workers from the OWWA shelter, and even found a replacement for "Mabel" from the same shelter.
Based on "Mabel's" account, the Ople Center said, there were three incidents of sexual harassment involving the diplomat.
"She also alleged that when the ambassador's girlfriend was in Manila for a week-long vacation, the diplomat slept in the maid's room where he occupied a third empty bed. He told Mabel to transfer beside him once her co-worker was asleep but the OFW refused," it added.
"We find it objectionable that a head of post would secure his household workers from among the runaway maids being cared for in the OWWA shelter. We call on the DFA to issue strict instructions that our 'kasambahays' seeking refuge at OWWA shelters should not be allowed to work for any embassy staff including the ambassador. Given their fragile emotional state and vulnerable work status, the embassy should be looking after their welfare, rather than exploiting their conditions. Regarding all other allegations, we are awaiting word from the DFA on when this will take place because we do want due process to prevail," Ople said.
Subscribe to our global nation newsletter
Subscribe to INQUIRER PLUS to get access to The Philippine Daily Inquirer & other 70+ titles, share up to 5 gadgets, listen to the news, download as early as 4am & share articles on social media. Call 896 6000.