OFW tagged in attack on cop jumps to his death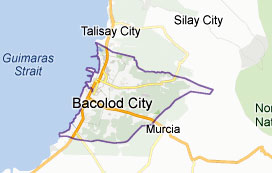 BACOLOD CITY, Philippines—An overseas Filipino worker (OFW) arrested for the attempted murder of a Bacolod policeman died after he jumped from the third floor of the Bacolod Hall of Justice on October 31.
A Hall of Justice employee reported hearing a loud thud and saw a bloodied body sprawled on the pavement at the square at the Hall of Justice.
The body was identified as that of Hector Tomaro Villarosa, 54, who had worked as a mechanic in Saudi Arabia.
His wife, Jasmin, and their daughters rushed to the Hall of Justice upon hearing the news.
Police had arrested Villarosa on October 30 for stabbing PO1 Antonio Jimeno in the back.
Jimeno and three other policemen had gone to Purok Cabugwason to respond to a complaint that Teresita Bagui, 56, was choked by Villarosa.
Police said Villarosa stabbed Jimeno in the back with a butcher's knife as Jimeno and the other policemen approached Villarosa.
Jimeno was rushed to a hospital, where he was declared out of danger on October 31, the same day that policemen were escorting a handcuffed Villarosa to the prosecutor's office for inquest proceedings.
Subscribe to INQUIRER PLUS to get access to The Philippine Daily Inquirer & other 70+ titles, share up to 5 gadgets, listen to the news, download as early as 4am & share articles on social media. Call 896 6000.