Philippines ready to redeploy ships to Scarborough Shoal—PCG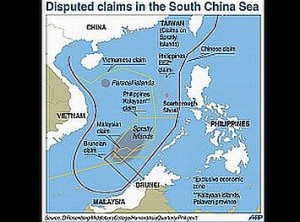 MANILA, Philippines—The Philippine Coast Guard said on Wednesday that they are ready to send back ships to the disputed Scarborough (Panatag) Shoal if and when directed to by authorities.
The ships from the Philippines were ordered pulled out by President Aquino on June 16 due to bad weather and had not been asked to return since.
Philippine Coast Guard spokesman Lieutenant Commander Armand Balilo said they were on "standby" and "ready" to send back ships to Scarborough once they are instructed by higher authorities.
Tensions between the two countries started when the Philippine Navy's BRP Gregorio del Pilar tried to apprehend seven Chinese fishing boats it caught poaching off on Scarborough Shoal on April 10.
Meanwhile, a credible source from Coast Guard said that three Chinese ships remained posted at the disputed shoal, months after a standoff with the Philippines.
The source said that one of the ships seen during an aerial patrol two weeks ago was a maritime surveillance craft and another a Fisheries Law and Enforcement Command vessel.
The source said fishing by Filipino fishermen had also been rare due to bad weather and added that there were no threats coming from the Chinese.—Frances Mangosing
Subscribe to INQUIRER PLUS to get access to The Philippine Daily Inquirer & other 70+ titles, share up to 5 gadgets, listen to the news, download as early as 4am & share articles on social media. Call 896 6000.