Argentine foreign minister to visit PH, will discuss economic ties—DFA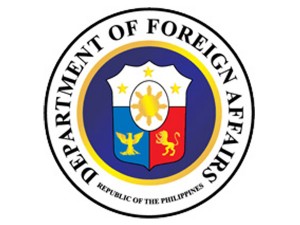 MANILA, Philippines—Argentina's Foreign Minister Hector Timerman would be visiting the country to discuss the expansion of economic ties between the Philippines and Argentina, the Department of Foreign Affairs (DFA) announced in a statement on Wednesday.
It added Timerman would be visiting the country from September 13 to September 14 upon the invitation of Foreign Affairs Secretary Albert Del Rosario.
The visit is considered the first from a foreign minister of a Latin American country in the current administration.
It was also announced the meeting of the two foreign ministers would involve discussions on trade, investments, and cooperation and exchanges in culture and key areas of the economy.
"Minister Timerman will also be meeting with Philippine legislators of the Philippines-Argentina Parliamentary Friendship Association as well with other public figures, academics and businessmen," it said.
It noted that officials from both countries would also be convening its first meeting of the Philippine-Argentina Joint Technical Working Group on Technical Cooperation. The team was tasked to develop a work plan for the implementation of the Philippine-Argentina Memorandum of Understanding (MOU) on technical cooperation.
"Under the framework of the MOU, both sides are looking at benefiting from the exchange of best practices and experiences in priority areas such as biotechnology, agriculture, renewable energy and medicine," it said.
The DFA also noted that last year, Del Rosario made a visit to Buenos Aires, Argentina where he met Timerman at the sidelines of the Ministerial Meeting of the Forum for East Asia and Latin America Cooperation or Fealac.
The DFA emphasized the Philippines and Argentina have enjoyed diplomatic relations for 64 years and Argentina was among the first countries in Latin America with which the Philippines had established bilateral relations.
Subscribe to INQUIRER PLUS to get access to The Philippine Daily Inquirer & other 70+ titles, share up to 5 gadgets, listen to the news, download as early as 4am & share articles on social media. Call 896 6000.