Landmark treaty for domestic workers to take effect next year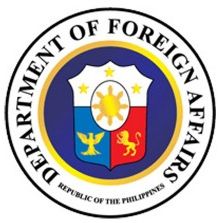 MANILA, Philippines – The ILO Convention 189, aimed at providing better protection for migrant domestic workers, is set to take effect next year as the Philippines finalized its ratification for the treaty.
In a statement, the Department of Foreign Affairs (DFA) announced that Philippine Permanent Representative to the United Nations in Geneva Ambassador Evan Garcia had turned over the country's Instrument for Ratification of ILO Convention 189 to International Labor Organization (ILO) Director General (DG) Juan Somavia at the ILO Headquarters in Geneva Wednesday.
"Today's ratification by the Philippines sends a powerful signal to the millions of domestic workers who will be protected when the Convention comes into force. I hope it will also send a signal to other member States and that we will soon see more and more countries committing to protect the rights of domestic workers," said Somavia in a separate statement.
ILO Convention 109, also known as Convention Concerning Decent Work for Domestic Workers, had been described by the ILO as a move that would "extend the ILO standards to a sector which continues to be poorly regulated and remains largely part of the informal economy." It said the convention would give househelp the same rights as other regular workers.
"The new standard covers all domestic workers and provides for special measures to protect those workers who, because of their young age or nationality or live-in status, may be exposed to additional risks," the ILO said.
The ILO also noted that in developing countries like the Philippines, domestic workers made up at least four to 12 per cent of wage employment. It said that around 83 per cent of these workers were women or girls, and many were migrant workers.
The Philippines is the second country to ratify the ILO Convention after it was adopted by the 100th ILO Conference in June 2011. Uruguay ratified the said convention on June 14, 2012
Subscribe to INQUIRER PLUS to get access to The Philippine Daily Inquirer & other 70+ titles, share up to 5 gadgets, listen to the news, download as early as 4am & share articles on social media. Call 896 6000.