Aquino will stick to diplomacy to resolve shoal dispute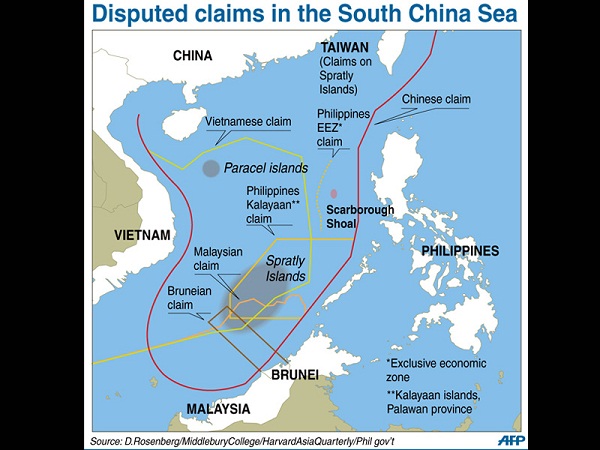 MANILA, Philippines — President Benigno Aquino III said Monday that the government has been cautious in its attempt to resolve the country's territorial dispute in the West Philippine Sea (South China Sea) with China.
In his third State of the Nation Address, Aquino said that the government stuck to diplomacy in dealing with China's claim that it owned the entirety of the West Philippine Sea.
"Ibayong hinahon ang ipinamalas natin. Ang barko ng Hukbong Dagat, bilang tanda ng ating malinis na hangarain, ay agad nating pinalitan ng barkong sibilyan," Aquino said to make his point.
(We demonstrated utmost forbearance in dealing with this issue. As a sign of our goodwill, we replaced our navy cutter with a civilian boat as soon as we could.)
He said the Philippines opted not to respond to Chinese media's harangues. "I do not think it excessive to ask that our rights be respected,  just as we respect their rights as a fellow nation in a world we need to share," he said.
"There are those who say that we should let Bajo de Masinloc go; we should avoid the trouble. But if someone entered your yard and told you he owned it, would you agree? Would it be right to give away that which is rightfully ours?" he said.
The President said that West Philippine Sea dispute "is not a simple situation" as he underscored that "there can be no simple solutions."
"Rest assured: we are consulting experts, every leader of our nation, our allies—even those on the other side—to find a resolution that is acceptable to all," he said.
Subscribe to our global nation newsletter
Subscribe to INQUIRER PLUS to get access to The Philippine Daily Inquirer & other 70+ titles, share up to 5 gadgets, listen to the news, download as early as 4am & share articles on social media. Call 896 6000.